"I love this book. It is a glittering treasury of diverse poems that takes me deep into the heart and mind of John Flaus, poet, actor, film-critic — all-round observer of the human condition. Yes, I really love it." — Carmel Bird
"I commend this book of verse to anyone with a soul — it will repay your close reading." — Tom McWilliam
A new book by local resident and national treasure, John Flaus, is the latest offering by indie publisher Birdfish Books. Its title, Verba Sequentur, is a Latin phrase meaning "Know your stuff and the words will follow". And Flaus surely does, now in his ninth decade of life with a rich and varied career in film and on stage under his belt. This is his second book of verse, revealing an impressive mastery of form and a real depth of observation of his wide world of experience.
'Verba Sequentur' will be launched by Dr. Tom McWilliam at the Northern Arts in Castlemaine on Saturday 3rd July.
JOHN TOBIN O'FEARNA FLAUS is Australian-born; Irish by extraction; Catholic by indoctrination; anarchist by conviction; and father of four. From blue-collar beginnings in eastern Sydney, Flaus was a long-time associate of the Sydney Push. He worked as milk carter, plastic moulder (the old "78" records), and later as adult education organiser (the WEA of NSW). He has been a resident of Castlemaine, in Central Victoria, since the 1990's. He has been writing and broadcasting film criticism intermittently since 1953. A part-time student at Sydney University from 1954 to 1971, he graduated with honours in English Literature under the supervision — and inspiration — of Bill Maidment. Flaus went on to design and lecture in La Trobe  University's inaugural Cinema Studies course from 1975. In 1977 he became a professional actor, and has since earned over 180 stage and screen credits. That career is now restricted by the onset of Alzheimer's disease. Flaus wrote his first poem in 1996, at the age of 62. His first collection, 'Parallacts', featuring his original verse form, was published in 2012 by Mark Time Books.
Where: Northern Arts Hotel, 359 Barker St Castlemaine 3450 https://northernartshotel.com.au
When: 2pm for a 2.30 start, Saturday 3rd July 2021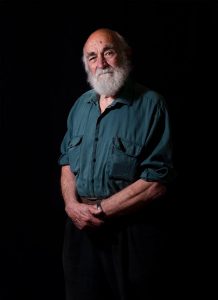 The Hidden Writer Workshop Retreat Duration: 13, 14, 15 August
http://ingiro.com.au/wp-content/uploads/2021/04/HiddenWriterEBrochureJune-21.pdf