The Coolroom Duration: 2022
WHAT'S ON IN THE COOLROOM AT NORTHERN ARTS HOTEL
The Northern Arts Hotel is a wonderful place to gather for workshops, events, and film screenings and is developing a growing reputation for The Coolroom program of regular music, spoken word, and film events.
THE COOLROOM
The Coolroom at the Northern Arts Hotel is a place for jazz and other event-based performances in a quiet room atmosphere. It's also a place for friends and strangers to come together to share a secret film screening. There's the LOW BAR, where drinks are at 1990s prices.
There are also random other events that take our fancy. We hope you'll join us in the relaxed, convivial atmosphere.
One of our audience recently said,
'brilliant venue which never seems to fail to get the creative juices flowing for a lot of locals and out-of-towners'
'a warm, welcoming space with great decor reflective of the sophisticated, eclectic tastes of the proprietors. Next, it is the sort of people they attract—musicians, artists, writers—the kind of people who pursue the Muse rather than the moolah—and those who support them.' Cheryl Jorgenson April 2022

If you want to make a proposal to stage an event, present a workshop or offer us a gig to stage then send The Coolroom at the Northern Arts Hotel an email.
Read on for more information and/or send us your email to join our mailing list here.
Find our ticketed events on The Coolroom Facebook here
---
CURRENT EVENTS AT THE COOLROOM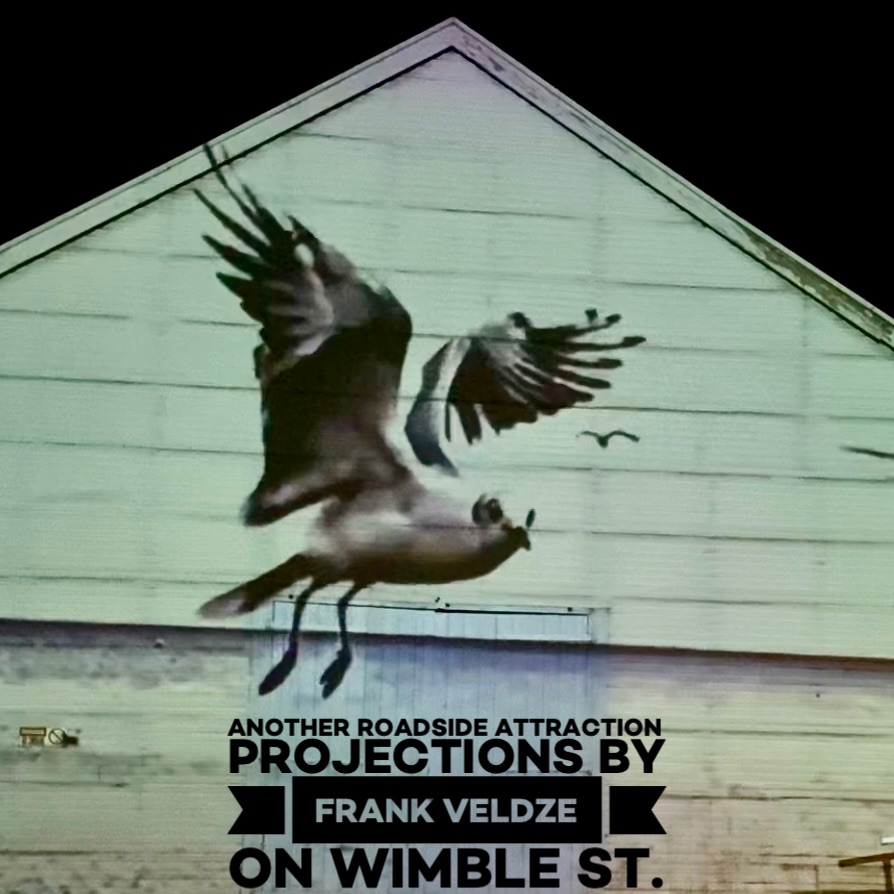 SCREENING NIGHTLY ON WIMBLE ST
Open Mic Castlemaine Live Stream
that you can enjoy without leaving home. Each session features two performances live-streamed from the Coolroom plus clips from stand-out gigs by local artists or by well-known artists performing locally.
Join us each Wednesday for another Open Mic session at 7pm.
To access it click on the
Facebook Open Mic Castlemaine
page or the weekly ads which provide information on who is performing. Since this is a public page, you can access it even if you are not on Facebook just Google the event & enter that way, and you can watch on your smart TV via Facebook Watch.
---

THE NORTHERN MUSIC SESSIONS
What a great way to spend an hour or so on a Thursday afternoon. A friendly and welcoming group session where you can play along to songs of all times and seasons. All ukes & other instruments (even the kazoo) & voices welcome!!
Date: Thursdays 4pm – 5.30pm
Location: The Coolroom at the Northern Arts Hotel
Cost: Weekly Donation
Contact group leader Fi for Information: 0492 892 335
---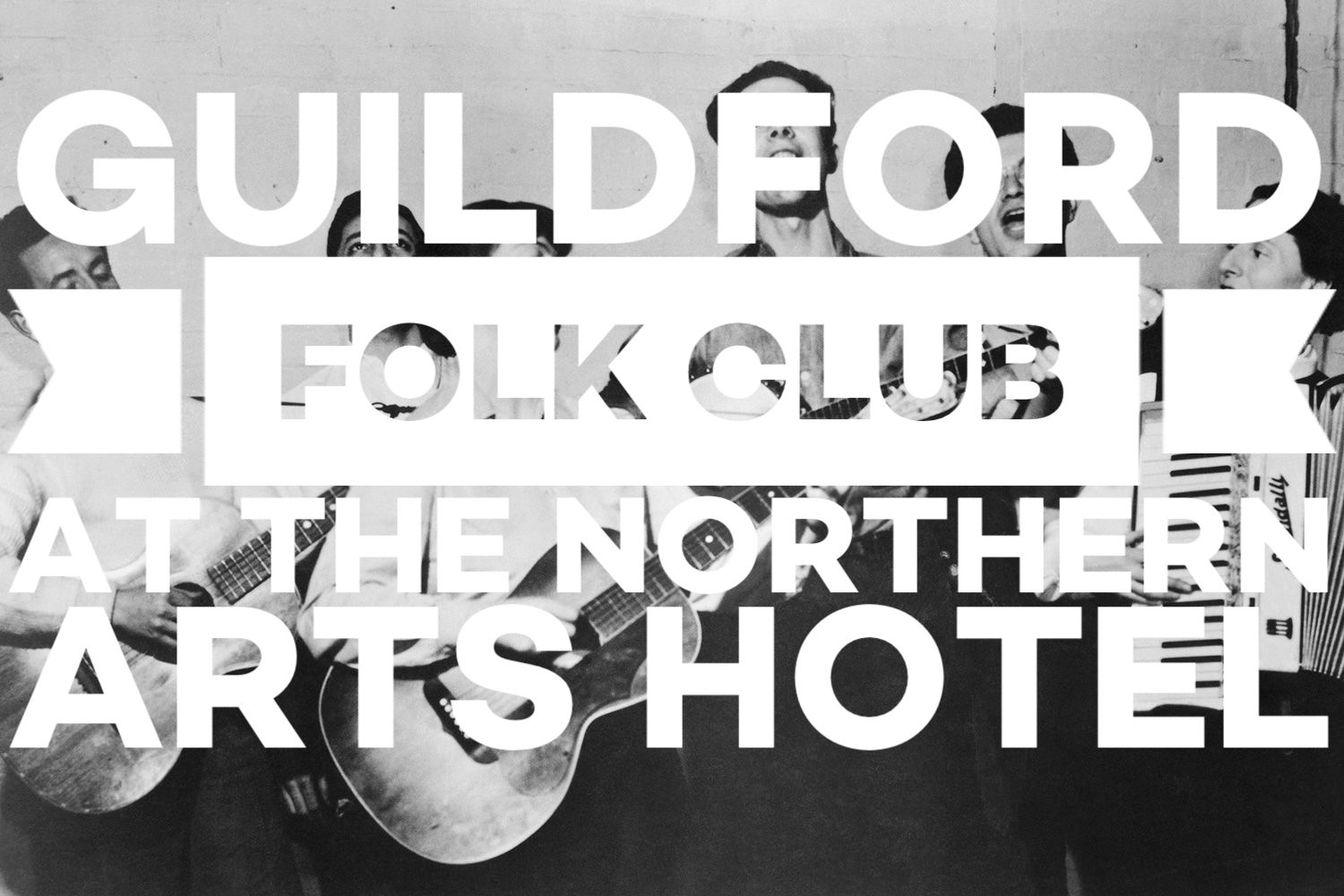 ---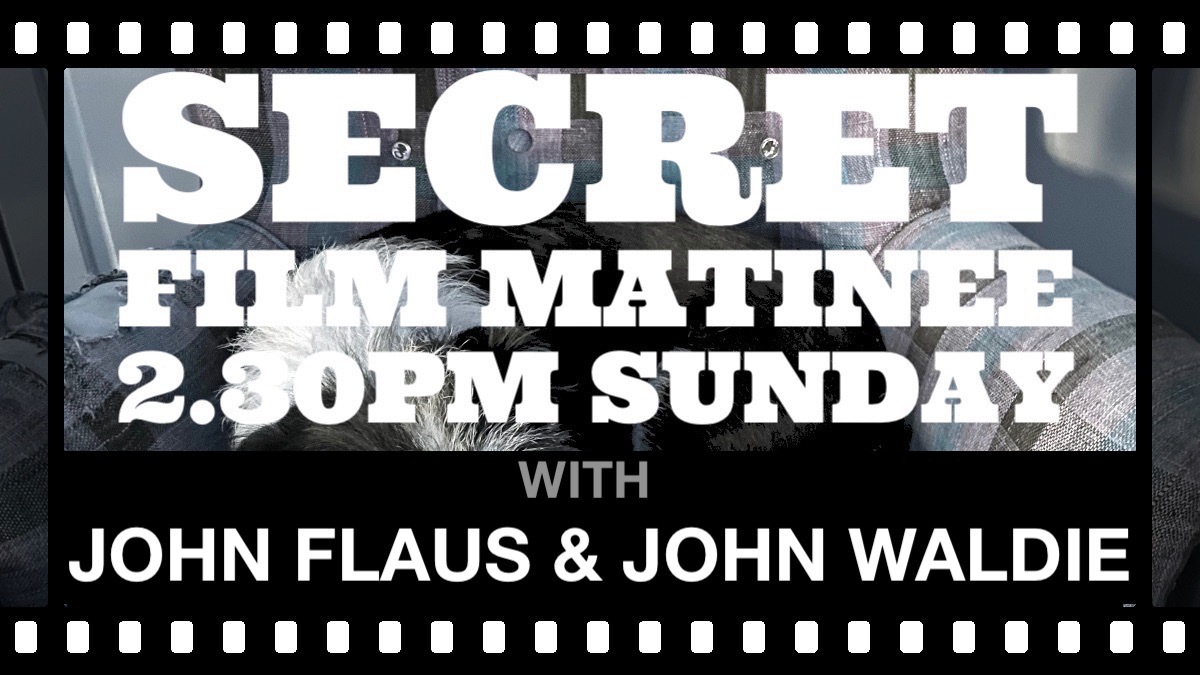 The next film is on Sunday 20 August presented by John Waldie

---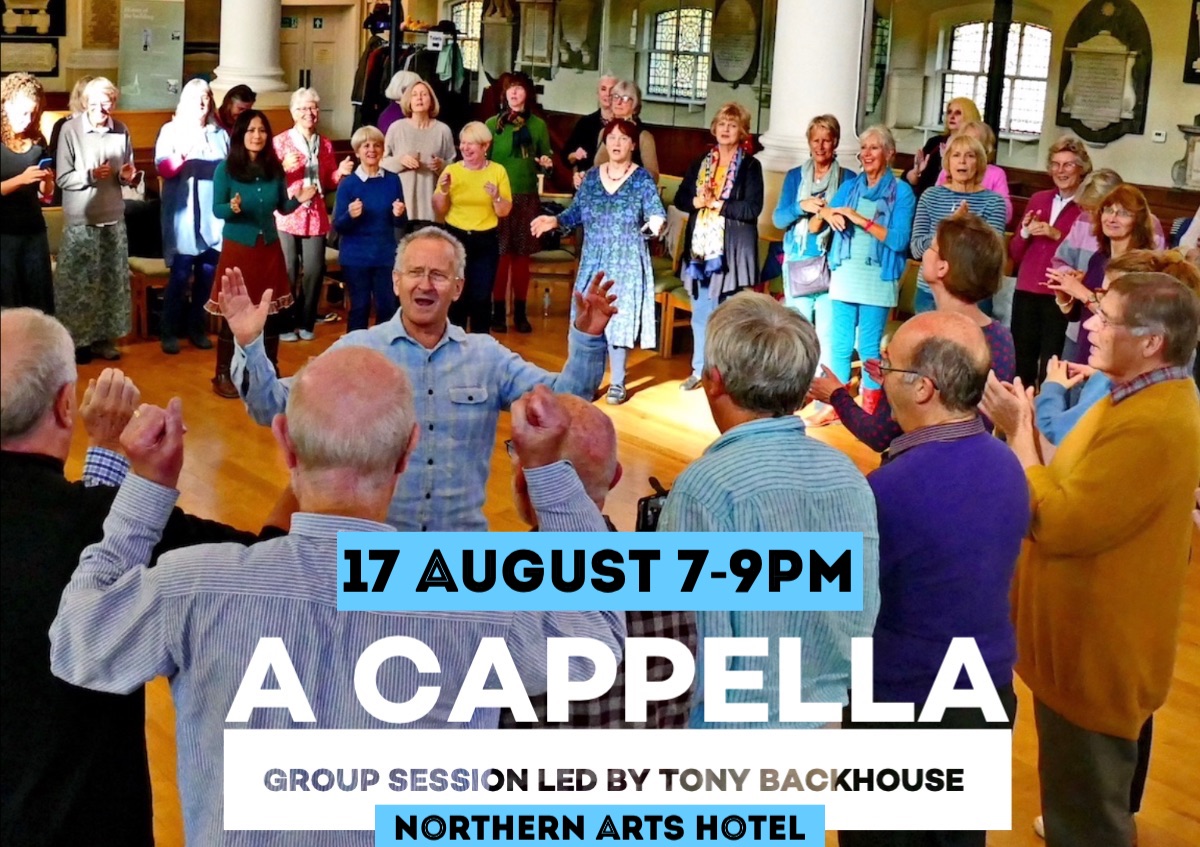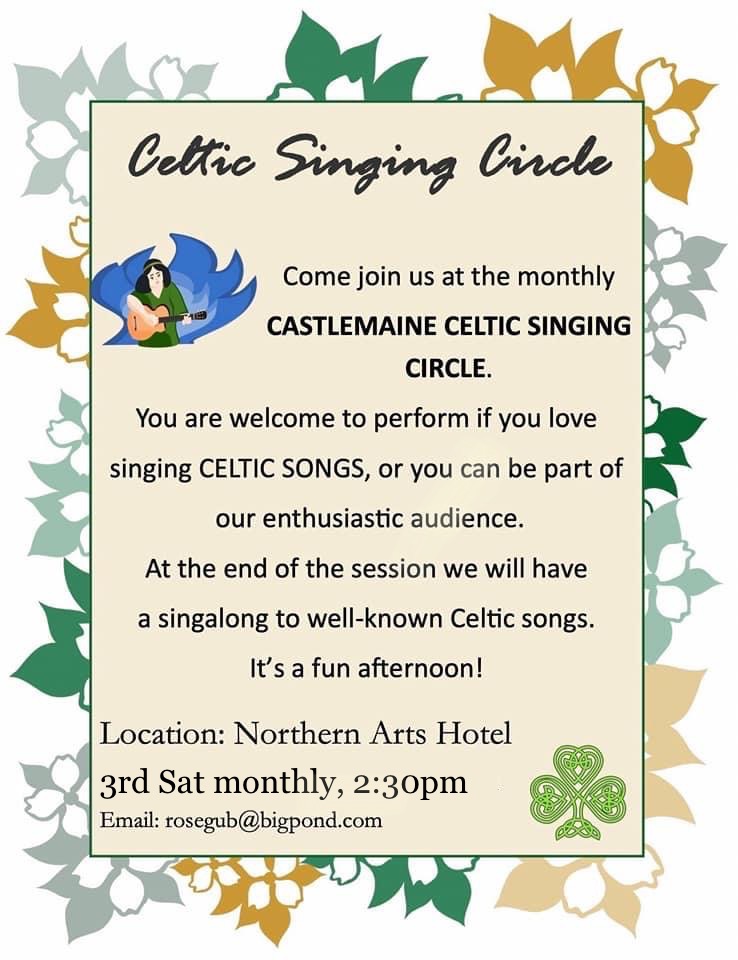 Next Session: Saturday 20 August at 2.30pm
---
–
Celebrating Women in Music: Season 1
July-September 2022
Tickets: Eventbrite Bookings | Download Poster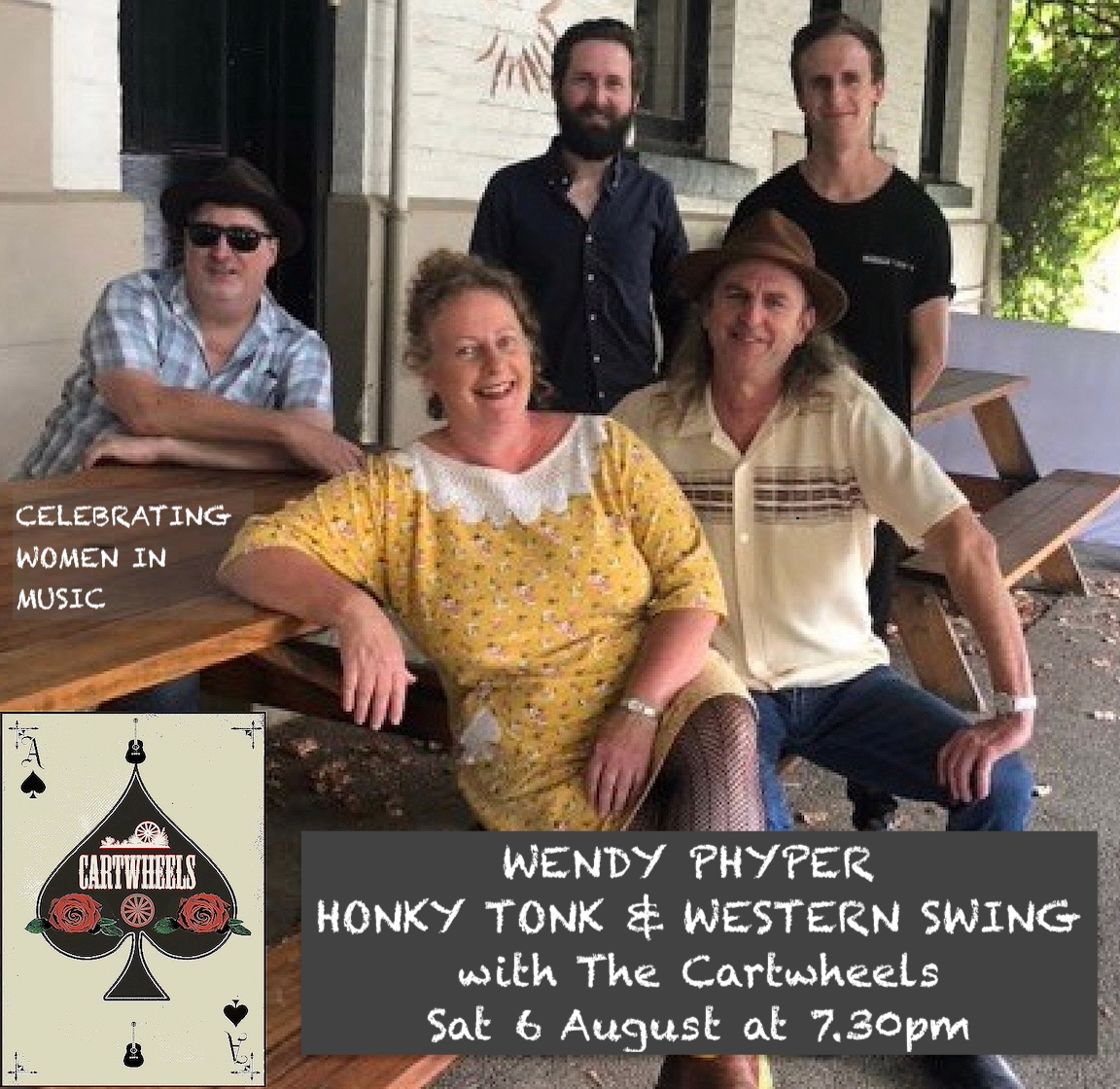 5. WENDY PHYPER HONKY TONK & WESTERN SWING, The Cartwheels,
Sat 6 August at 7.30pm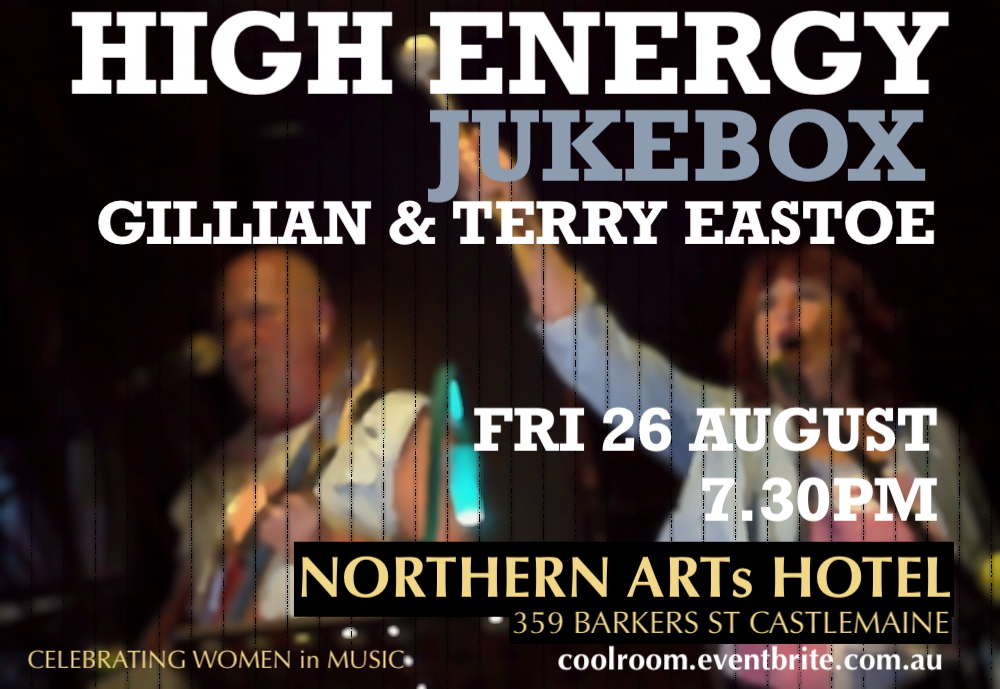 6. GILLIAN EASTOE HI ENERGY JUKEBOX Gillian & Terry, 
Fri 26 August at 7.30pm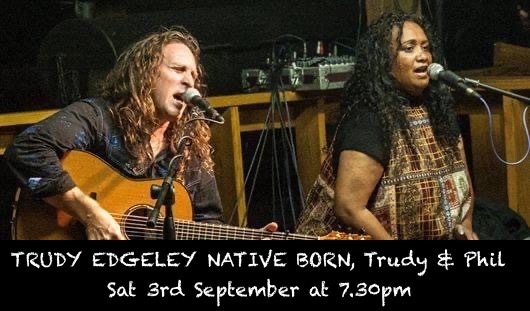 7.  TRUDY EDGELEY NATIVE BORN, Trudy & Phil, 
Sat 3rd September at 7.30pm
Celebrating Women in Music
Tickets: Eventbrite Bookings | Download Poster
---

Eventbrite Bookings | Download Poster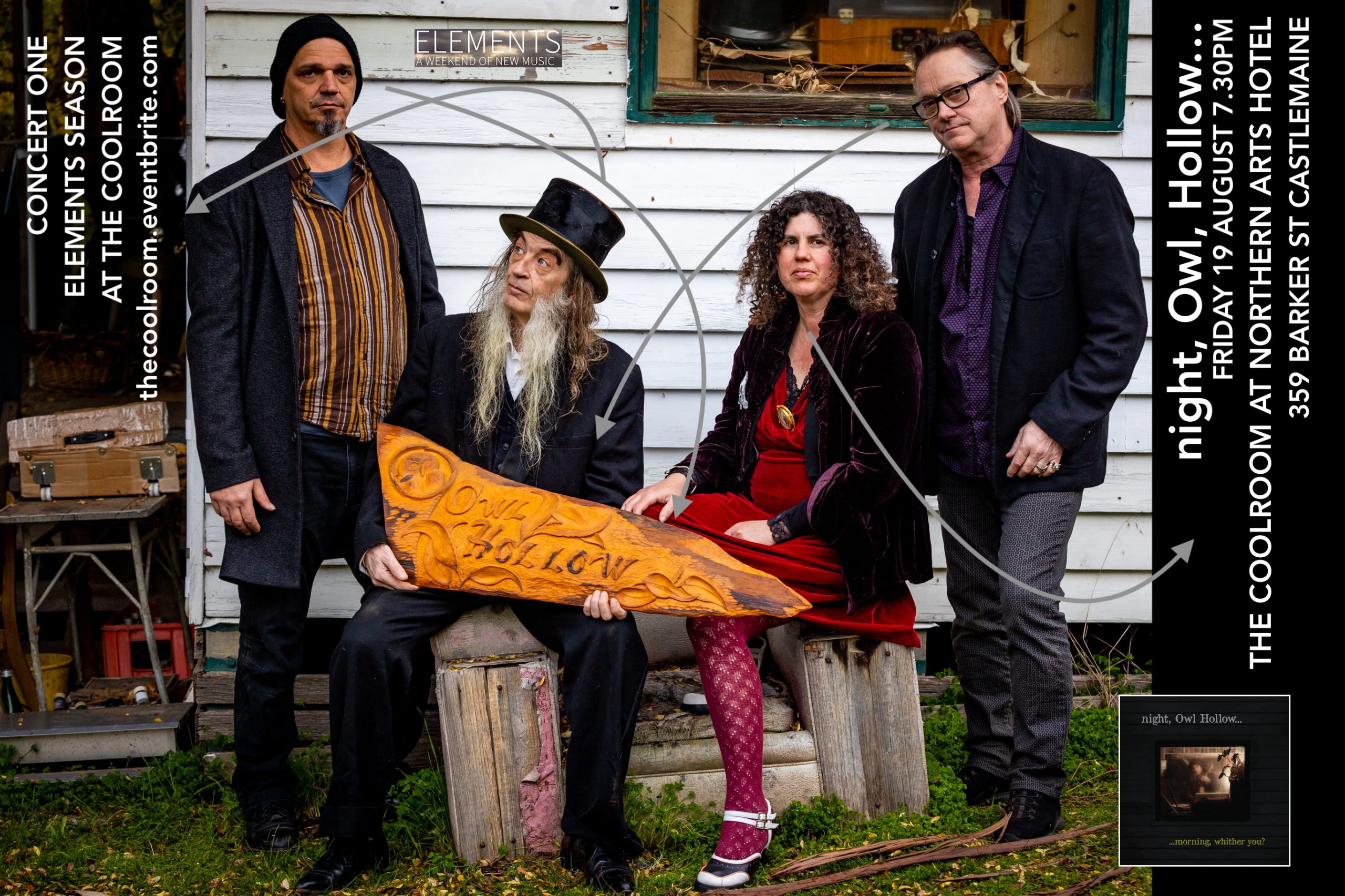 E1: NIGHT, OWL HOLLOW..
A darkly harrowing but beautiful & nourishing journey into love, family, and death
FRIDAY 19 AUGUST 7.30PM  nightowlhollow.eventbrite.com.au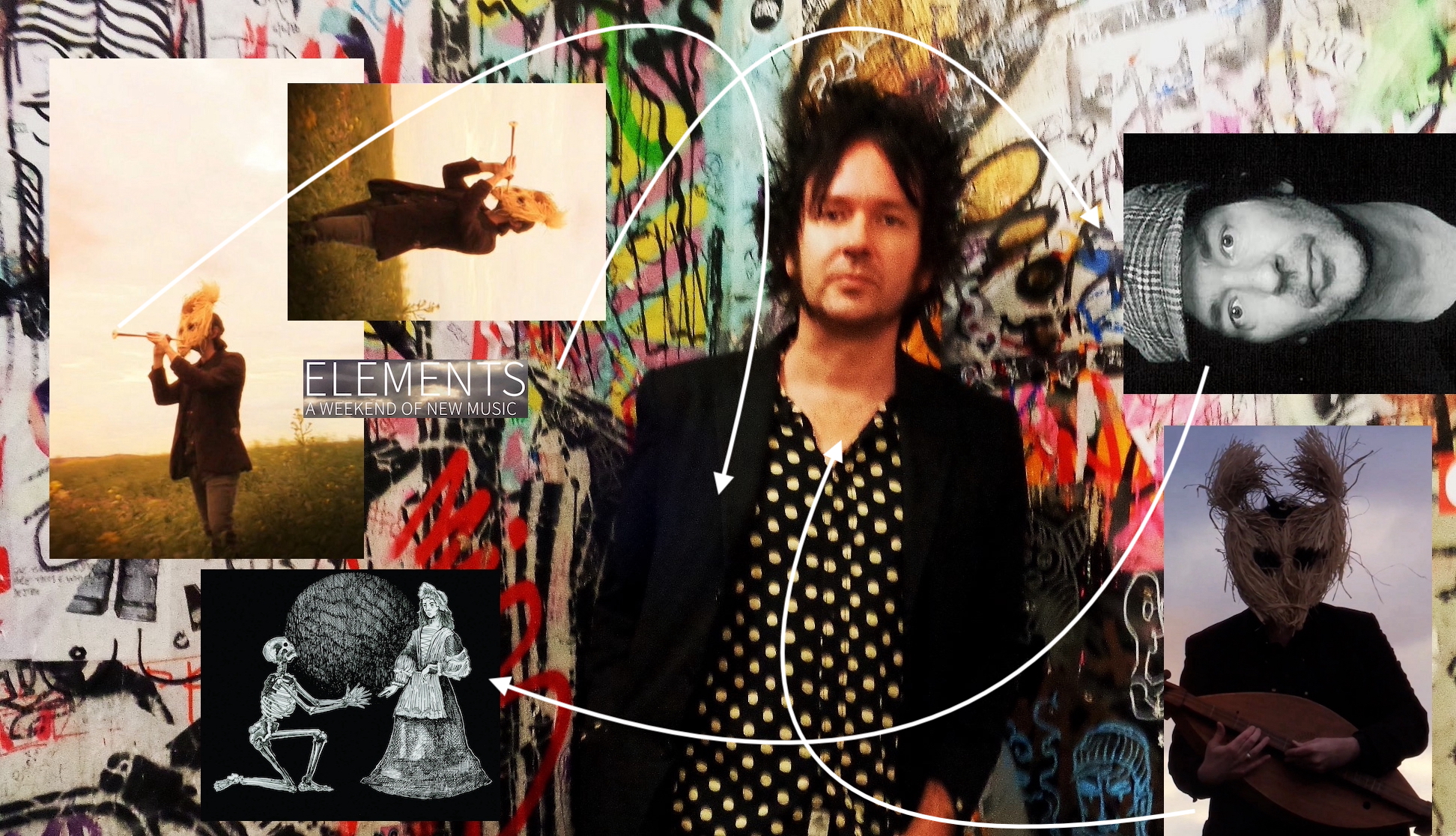 E2: MICHAEL PLATER & FRIENDS
Late-night indie rock 'n' roll, dark folk influences, woozy dreampop atmospherics
SATURDAY 20 AUGUST 7.30PM  michaelplater.eventbrite.com.au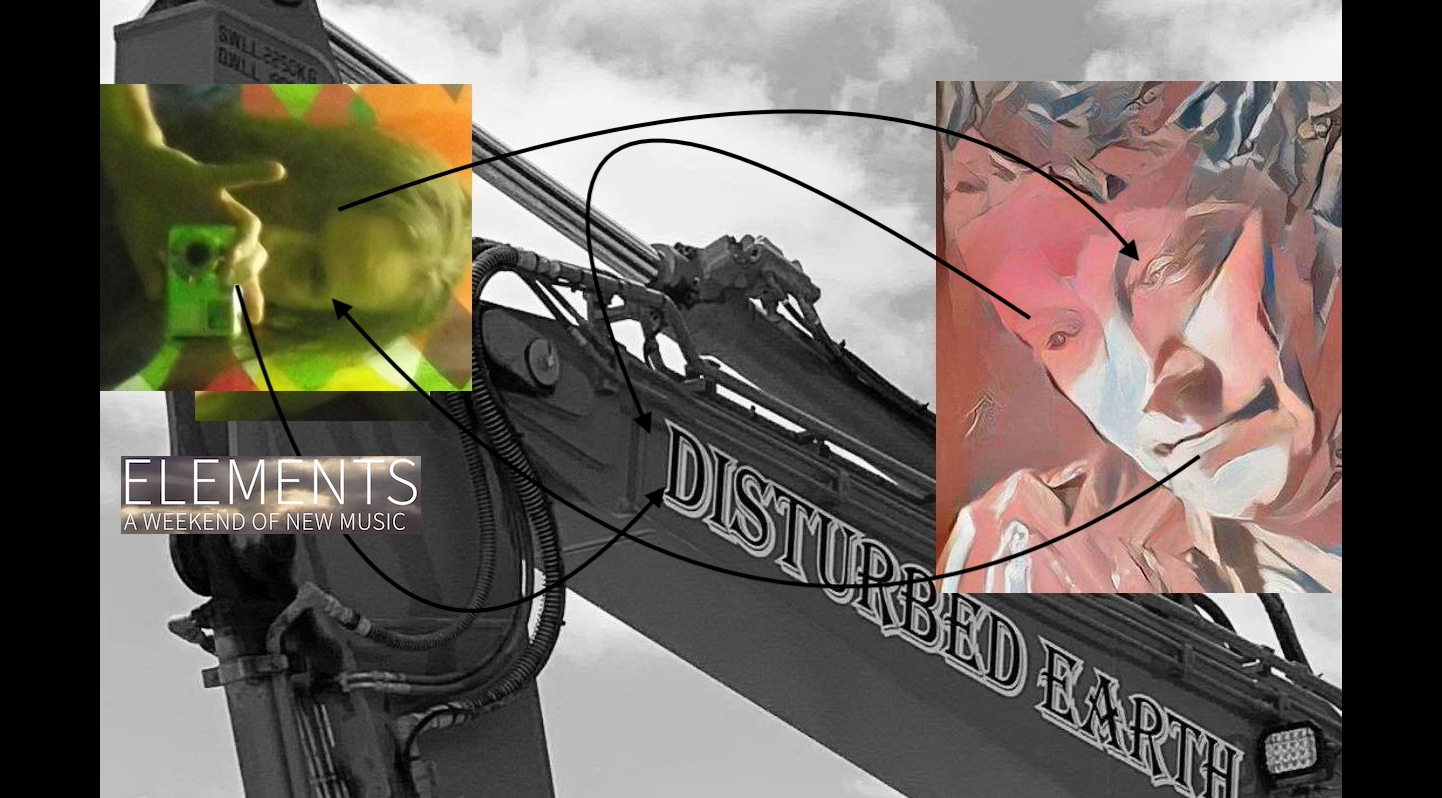 E3: DISTURBED EARTH – DEAN RICHARDS & FRIENDS
A collision of ambient beauty, contrasting guitar riffs, broken-hearted vocals & uplifting beats
SUNDAY 21 AUGUST 5.30PM  disturbedearth.eventbrite.com.au
---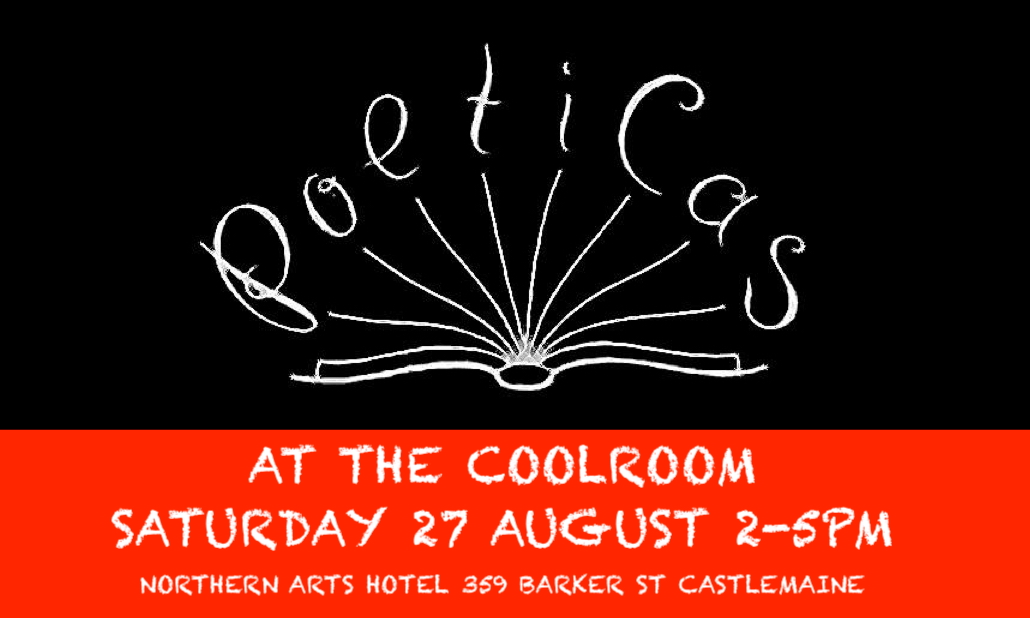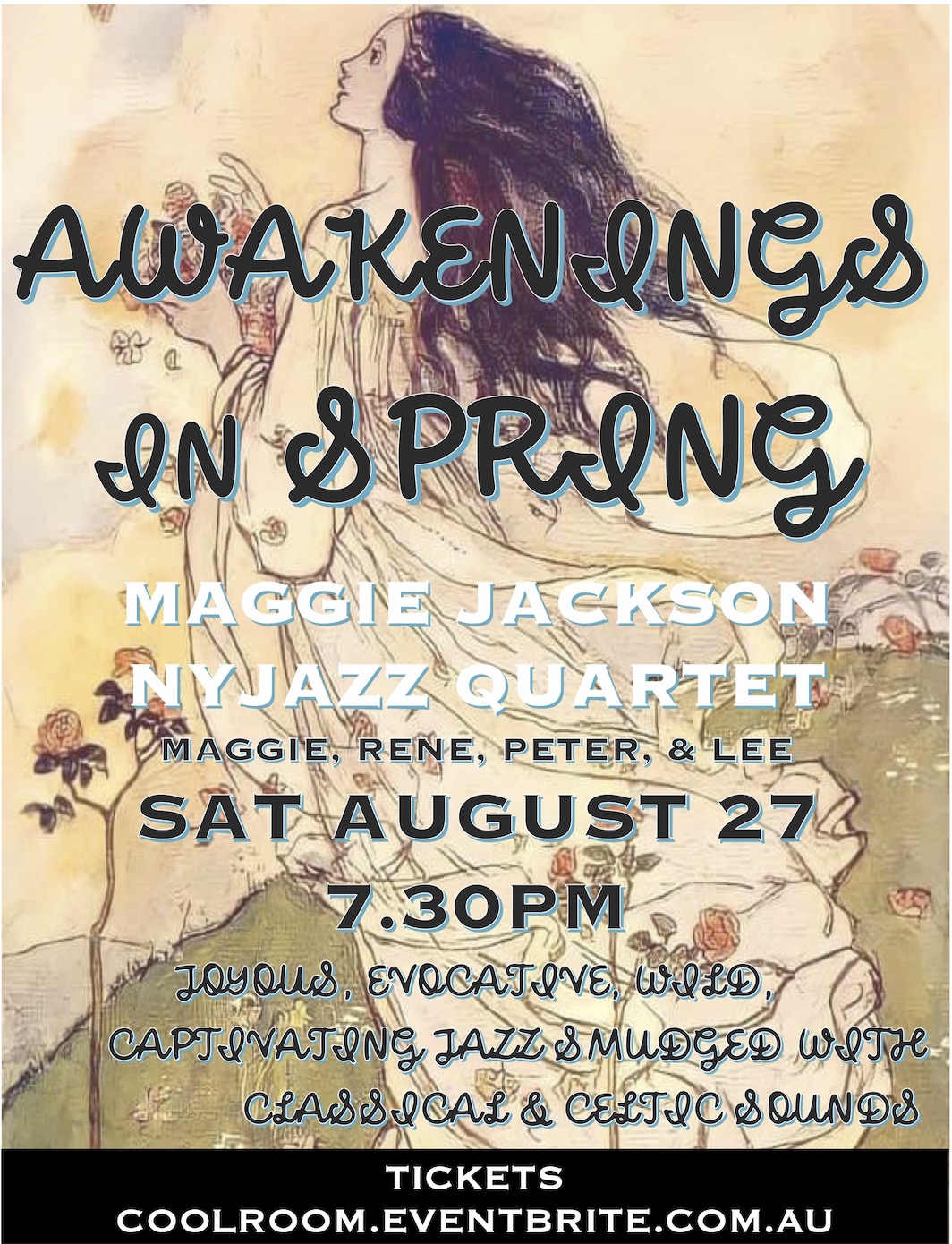 Tickets: Eventbrite Bookings | Download Poster
---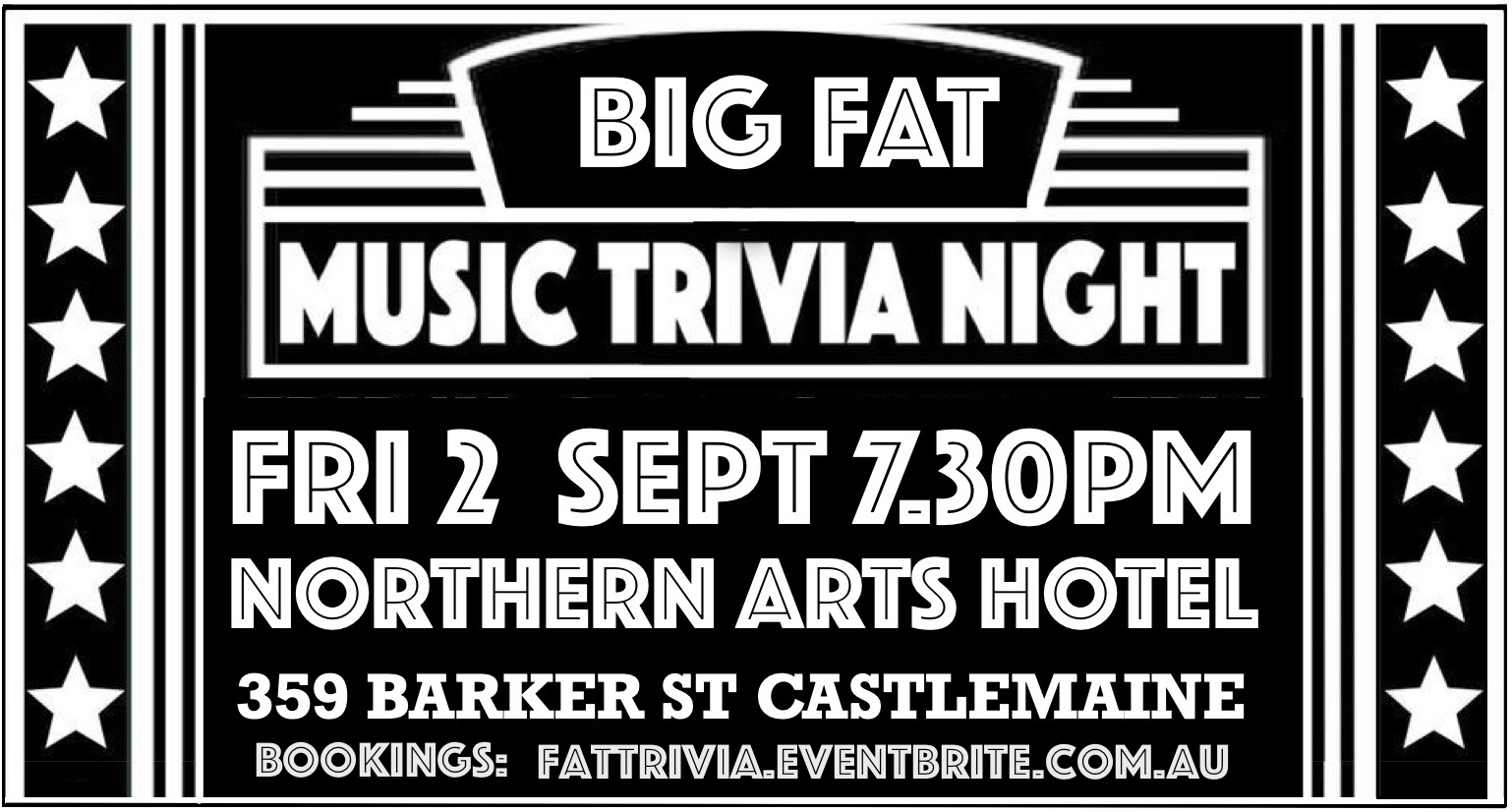 Information and Eventbrite Tickets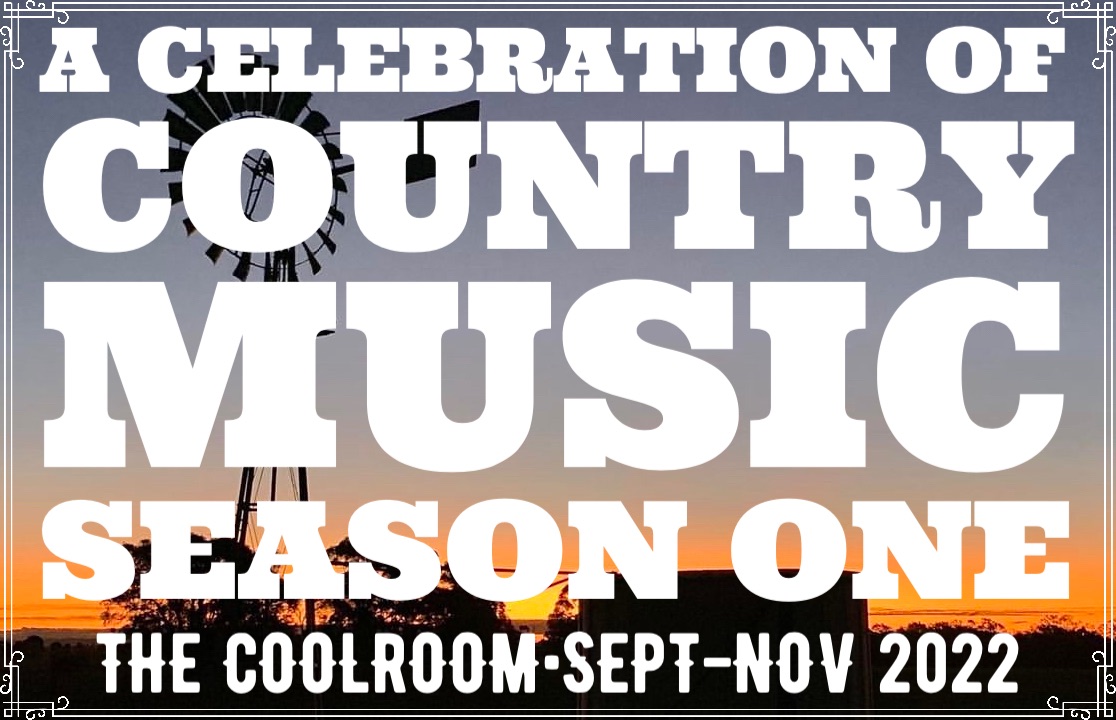 More Information & Eventbrite Bookings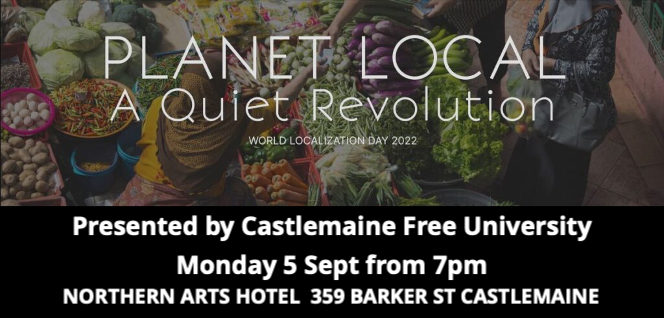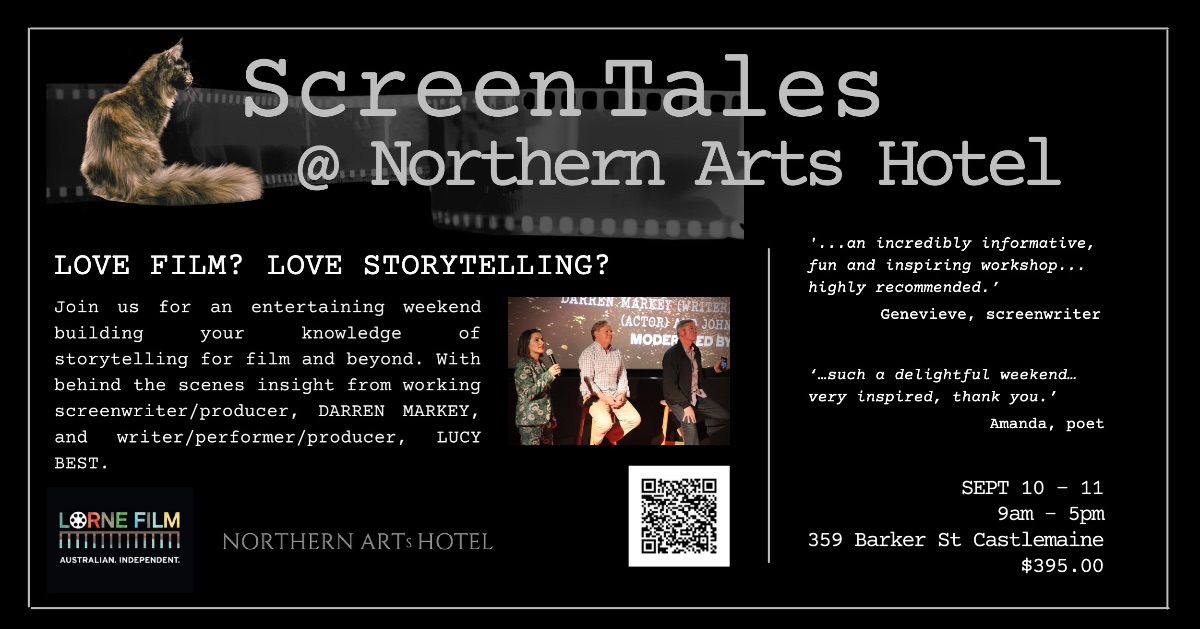 Further information & Registrations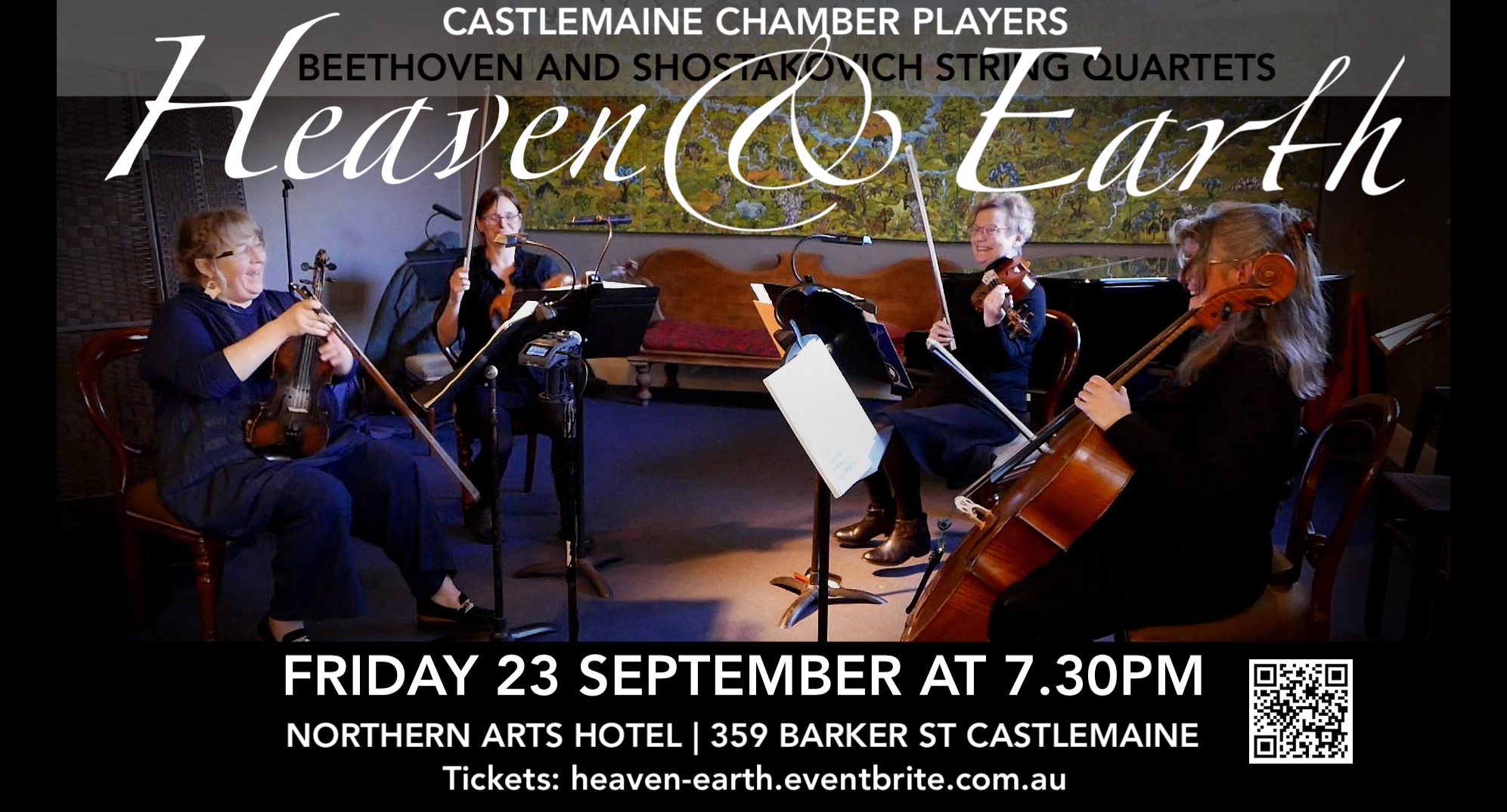 Tickets: Eventbrite Bookings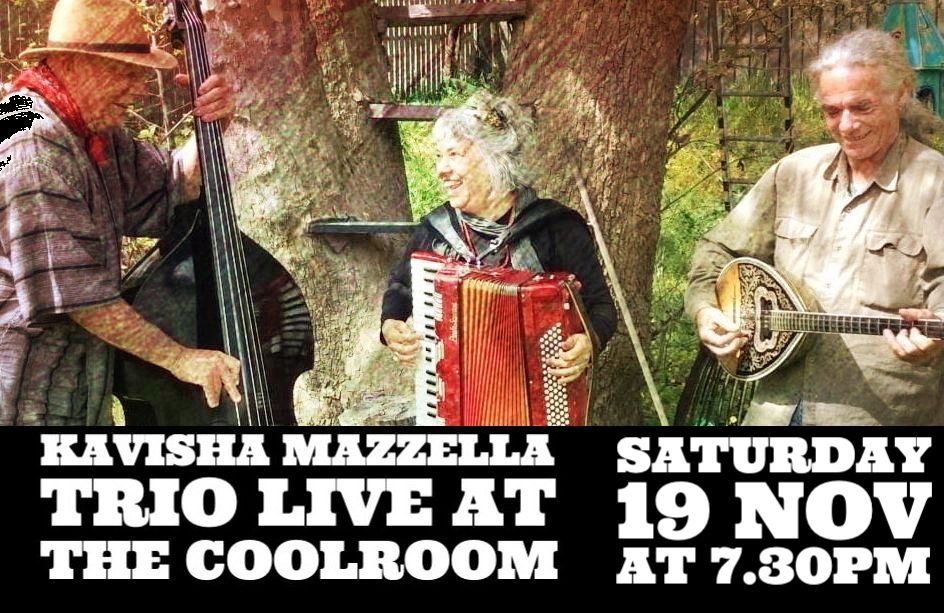 Tickets: Eventbrite Bookings 
---
SOME OF MANY PAST EVENTS