The Coolroom Past Events Duration: 2022-2021 [most recent to oldest]
WHAT'S ON IN THE COOLROOM AT NORTHERN ARTS HOTEL
The Northern Arts Hotel is a wonderful place to gather for workshops, events, and film screenings and is developing a growing reputation for its Coolroom program of regular music, spoken word, and film events.  Read on for more information and/or send us your email to join our mailing list here.
THE COOLROOM
The Coolroom at the Northern Arts Hotel is a place for jazz and other event-based performances in a quiet room atmosphere. It's also a place for friends and strangers to come together to share a secret film screening. There's the LOW BAR, where drinks are at 1990s prices. There are also random other events that take our fancy. We hope you'll join us in the relaxed, convivial atmosphere. Find our current events on The Coolroom Facebook here
---
SOME OF MANY PAST EVENTS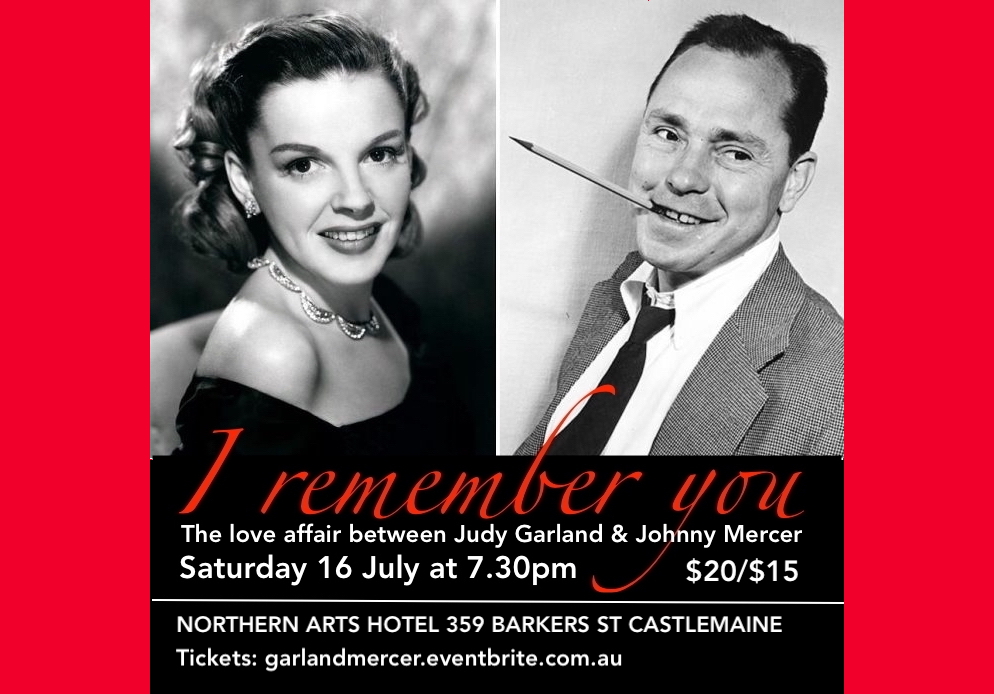 2. PARIS PAYNE I REMEMBER YOU The Judy Garland & Johnny Mercer Love Story 
Sat 16 July at 7.30pm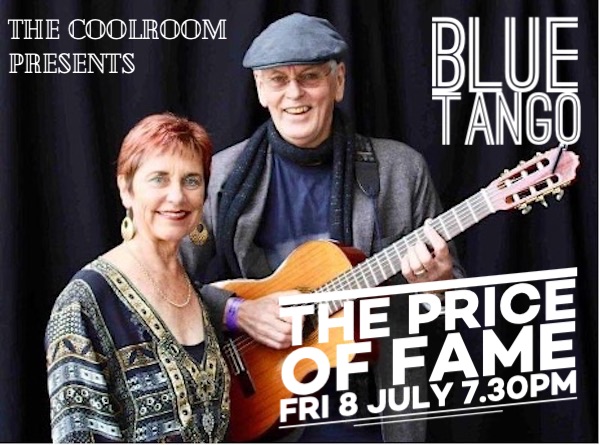 ---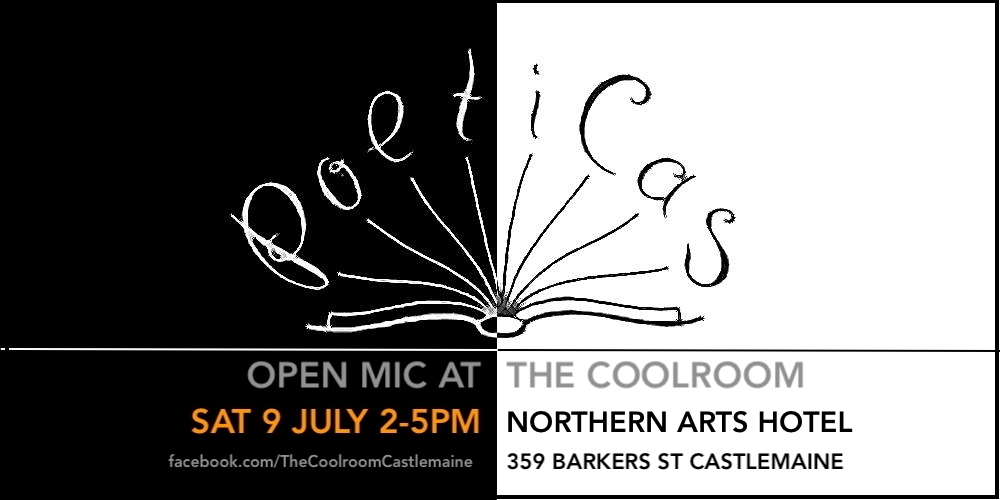 PoetiCas returns to inhabit your dreams! | Sat 9 July from 2-5pm
---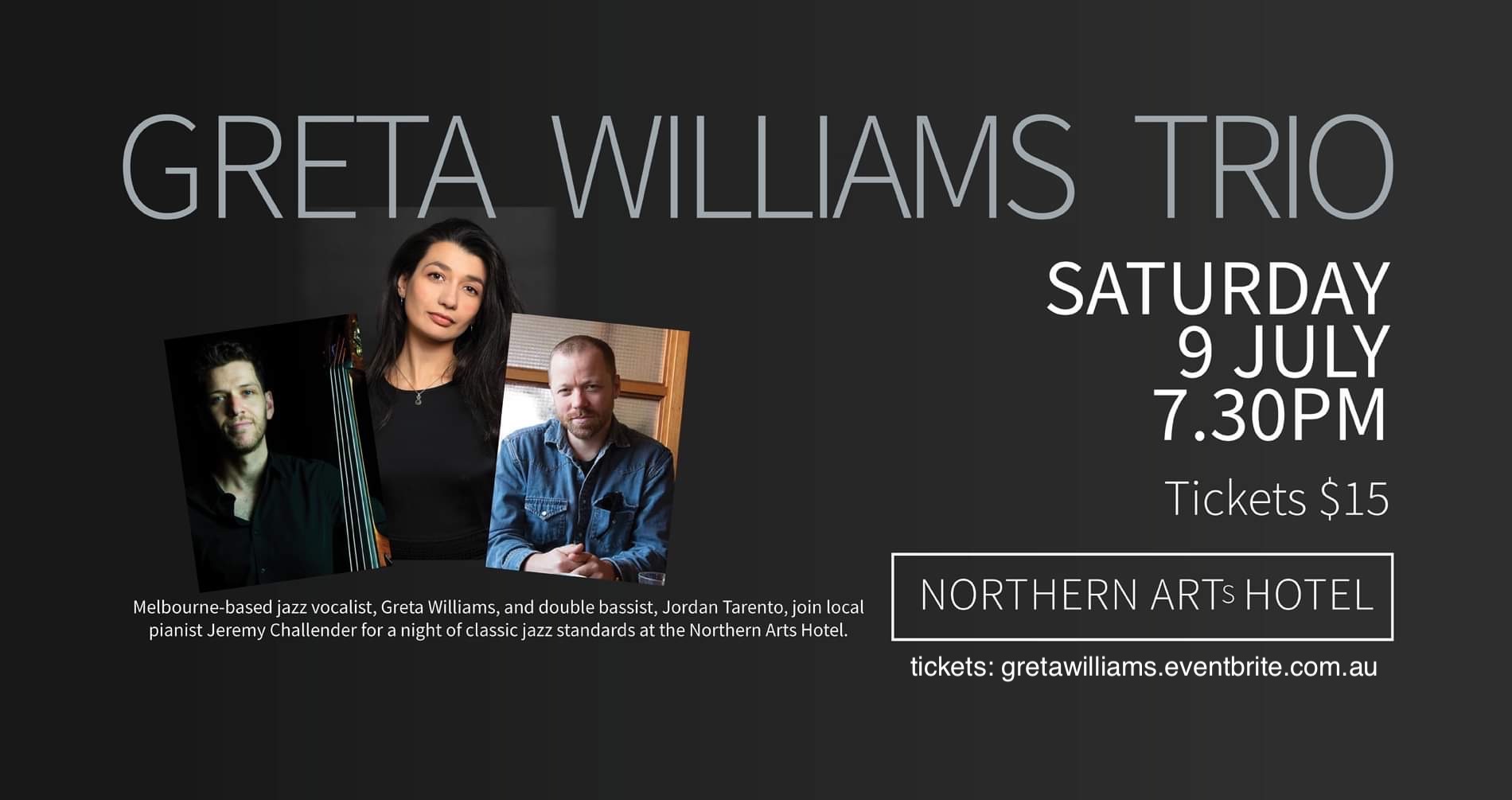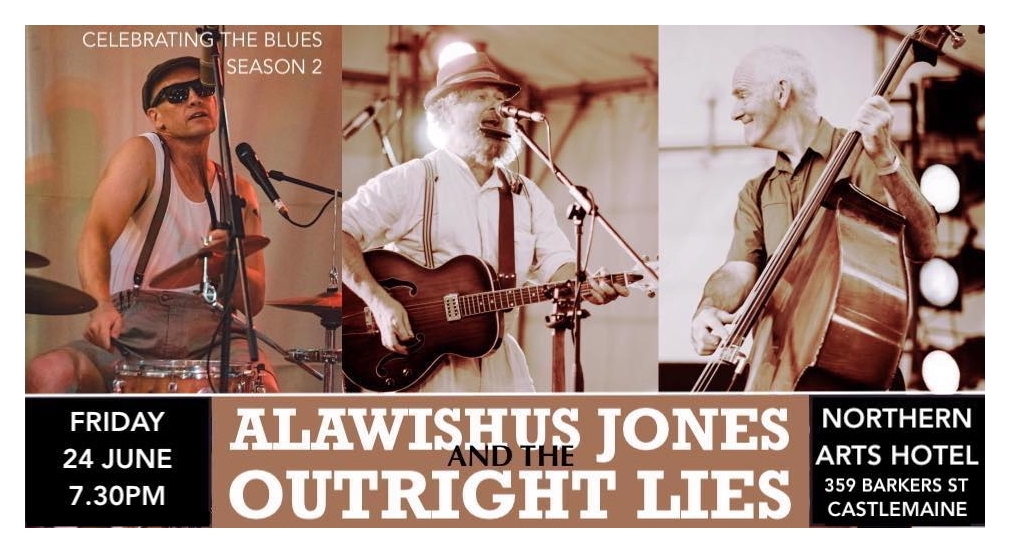 Alawishus Jones and the Outright Lies
FRIDAY, JUNE 24, 2022 at 7:30 PM
DJANGO LINGO at the Coolroom  
UNFORTUNATELY SADLY DUE TO UNFORESEEN CIRCUMSTANCES SHOW IS CANCELLED. Maybe instead head to the Theatre Royal for the opening of the Castlemaine Jazz festival. https://www.castlemainejazzfestival.com.au/
Uplifting music for interesting times. Friday 10 June 2022 at 7.30pm
The phenomenal talents of Terry Murray (Guitar), Howard Malkin (Guitar), Nic Lyon (Bass) with Gillian Eastoe (vocals & percussion) will transport you with their uplifting Gypsy Jazz. A fast-paced jam that will include everything. 'brilliant musicianship and generosity which would have absolutely thrilled their beloved Django—as it did indeed thrill us.' Cheryl Jorgensen. April 2022
WATCH A FLICK WITH FLAUS: THE NEXT TEN

Ten more flicks from Sunday at 2.30pm, from 20 February.
Bookings are not essential but preferred on Eventbrite:  here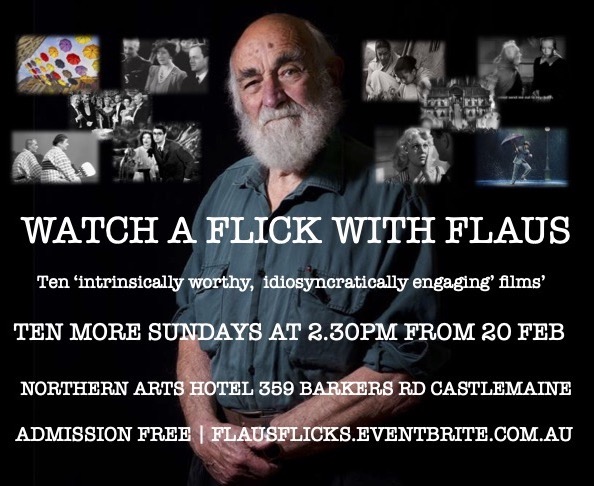 Continuing the Sunday tradition ten MORE 'intrinsically worthy, idiosyncratically engaging' films over ten weeks.
Commencing Sunday 20 February join John Flaus at the Northern Arts Hotel when he will introduce and engage wholeheartedly in a dialogue with the audience regarding one of his chosen films. At 87, Castlemaine local resident and national treasure, commentator, actor, film doyen, and the generally good bloke has chosen a further ten 'intrinsically worthy, idiosyncratically engaging' films from a lifetime of watching.
Next session: Sunday 29 May  2022 at 2.30pm  
The Coolroom at the Northern Arts Hotel 359 Barkers St Castlemaine 3450.
All shown free.
---
SECRET FILM AT THE NORTHERN
 Sunday 29 May from 7.30pm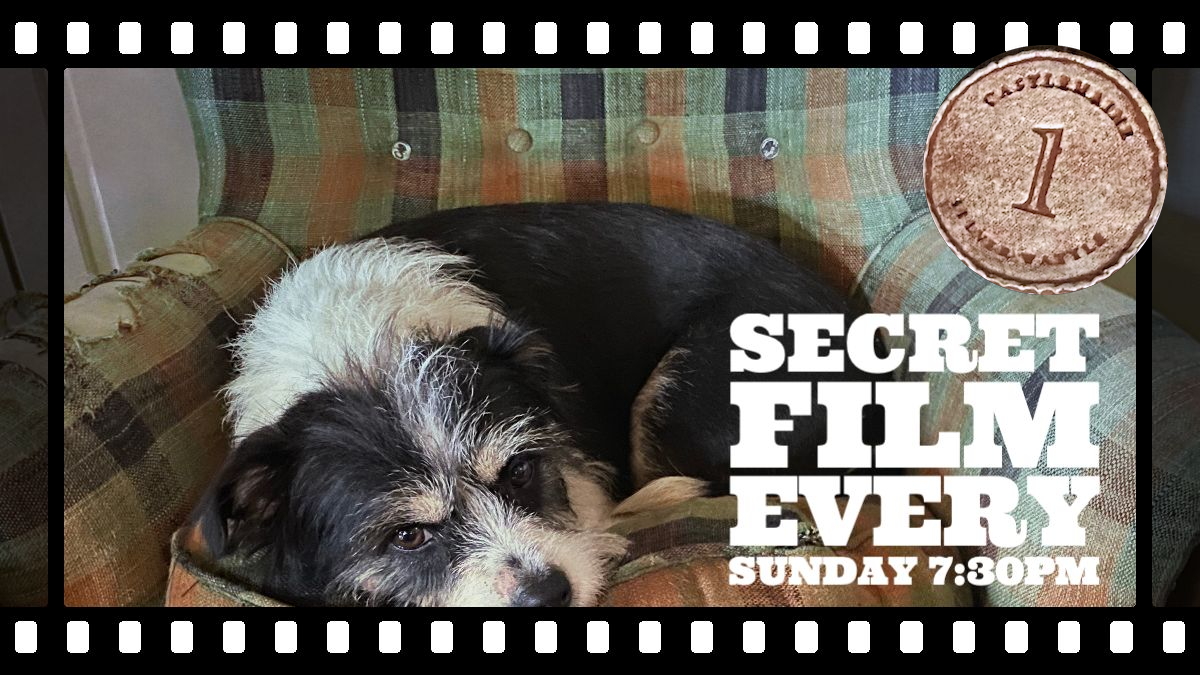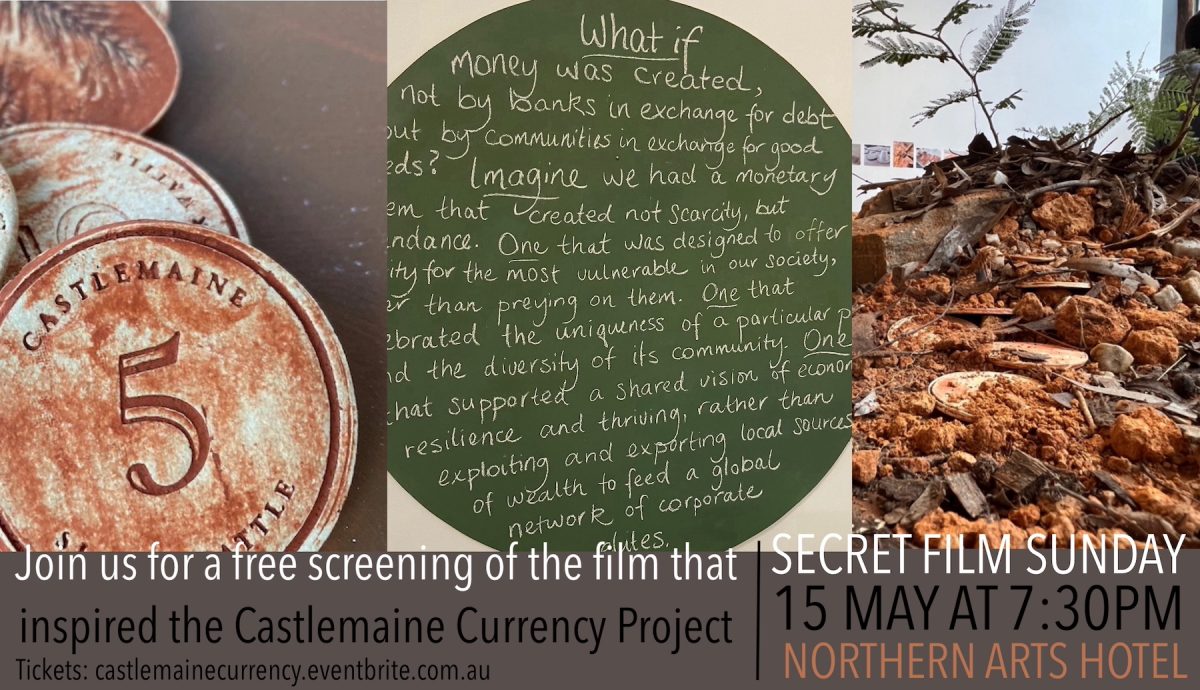 .
Join us for a free secret screening of the film that inspired the Castlemaine Currency project. We look forward to discussing all the ways we can progress our community through innovation energy, agriculture, economy, democracy and education. By drawing connections to our own Wararack Initiatives, the links between the potential for a local currency and all these areas of related activities can be made. Silver wattle coins are accepted at the bar.
Bookings preferred:
EVENTBRITE TICKETS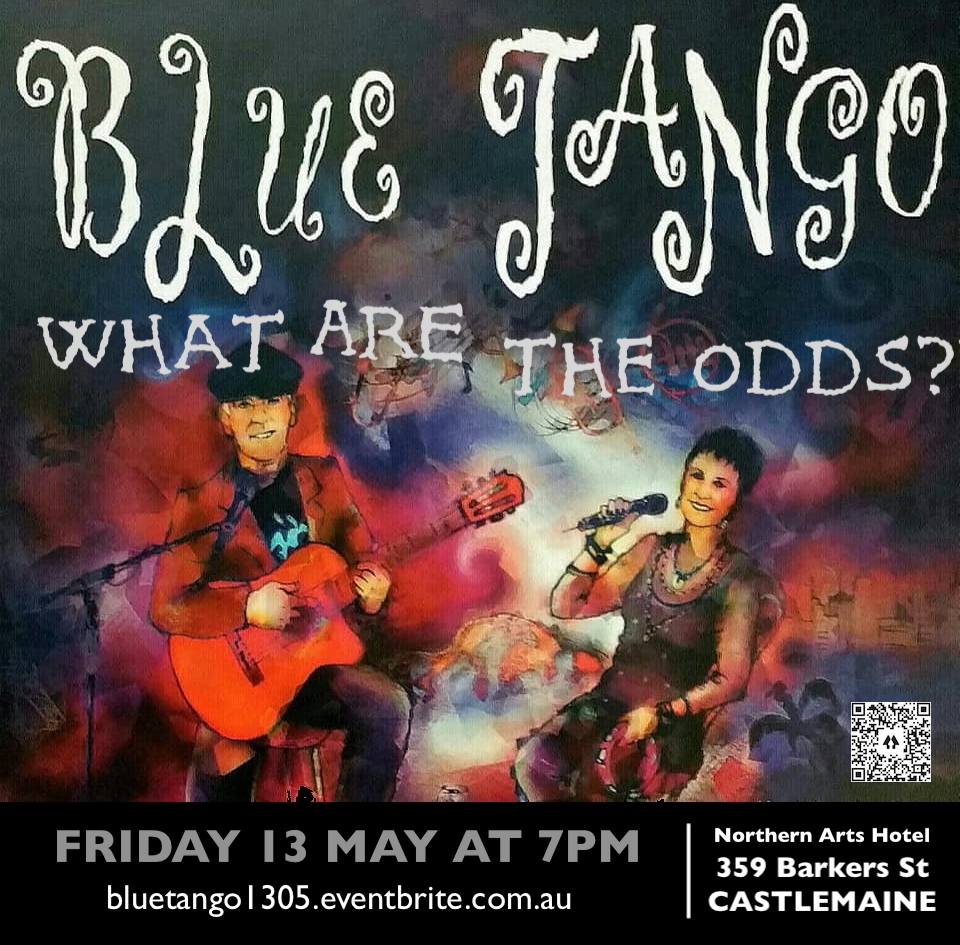 The 'believe or not' stories behind twenty songs! One-handed piano players. Upside down guitar players. The lyric writer of a classic song who never wrote anything else. Handicapped geniuses of all sorts. Hits written in asylums… We reckon our partnership is an unlikely bit of luck. So we relate to thescarcely believable stories of these twenty songs. Bring your what-are-the-odds stories along. Folk, blues, ragtime, country, jazz, latin, rock..this concert has variety! Prizes,trivia, parodies (of course!), visuals(!), singalongs… the lot!
---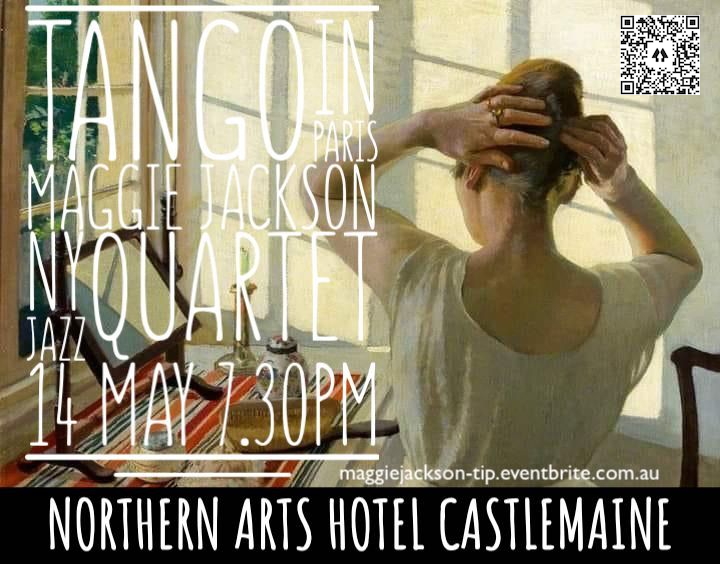 Imagine yourself wandering down the boulevards of Paris, Castlemaine. You hear the seductive and intoxicating sounds of jazz wafting out from an open doorway and the subdued clink of glasses. Intoxicating melodies, and rhythms, that breathe new life into Debussy's work, Gershwin, Brubeck,  Intimate minuets to have your heart soaring. Loads of joy and warmth. You wander in to see MAGGIE JACKSON on Piano, Vibes, Vocals, RENE RAULIN on Double Bass, Guitar, PETER GILBERT on Percussion, LEE BENNEWITH on muted Trumpet. You enter The Coolroom at the Northern Arts Hotel for a most evocative night with friends.
Come find us…
---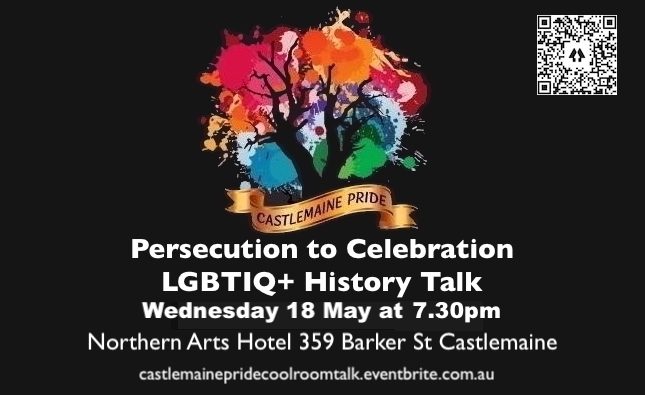 NOTE: THIS EVENT HAS BEEN RESCHEDULED FROM MAY 3 TO MAY 18
Eventbrite Bookings | Download Pride PDF Program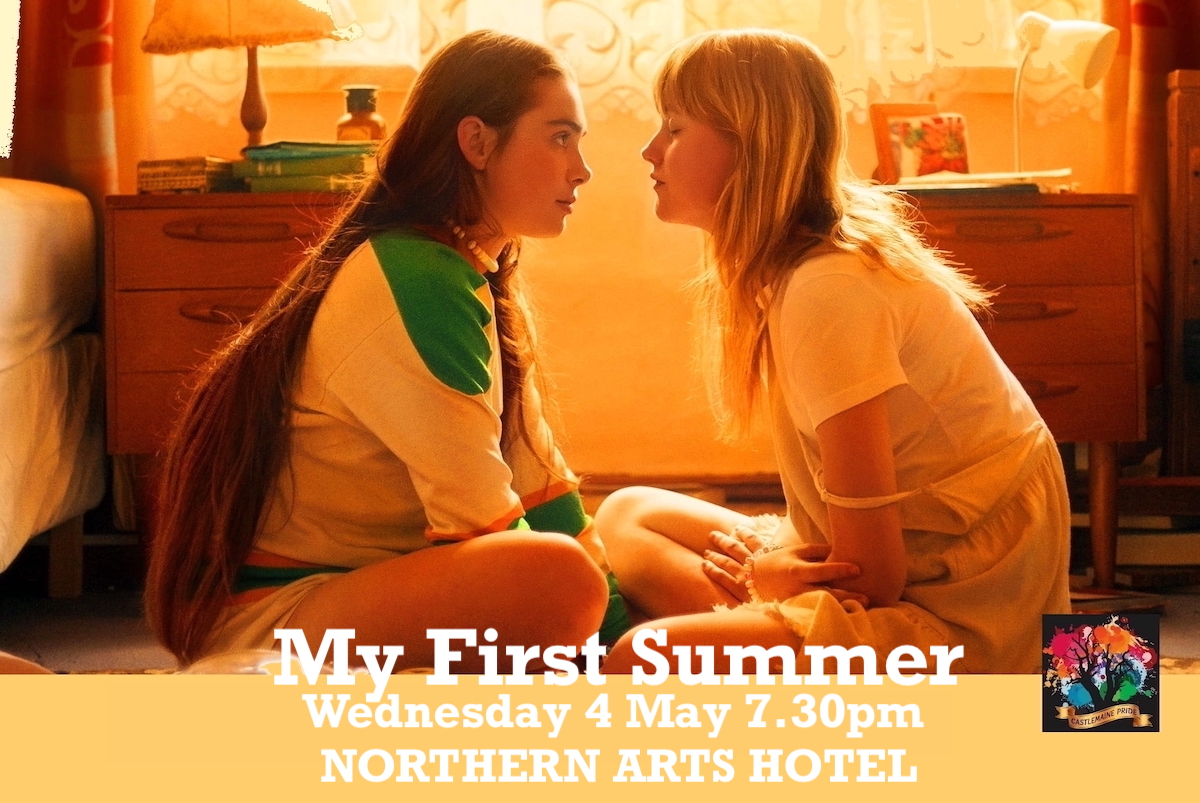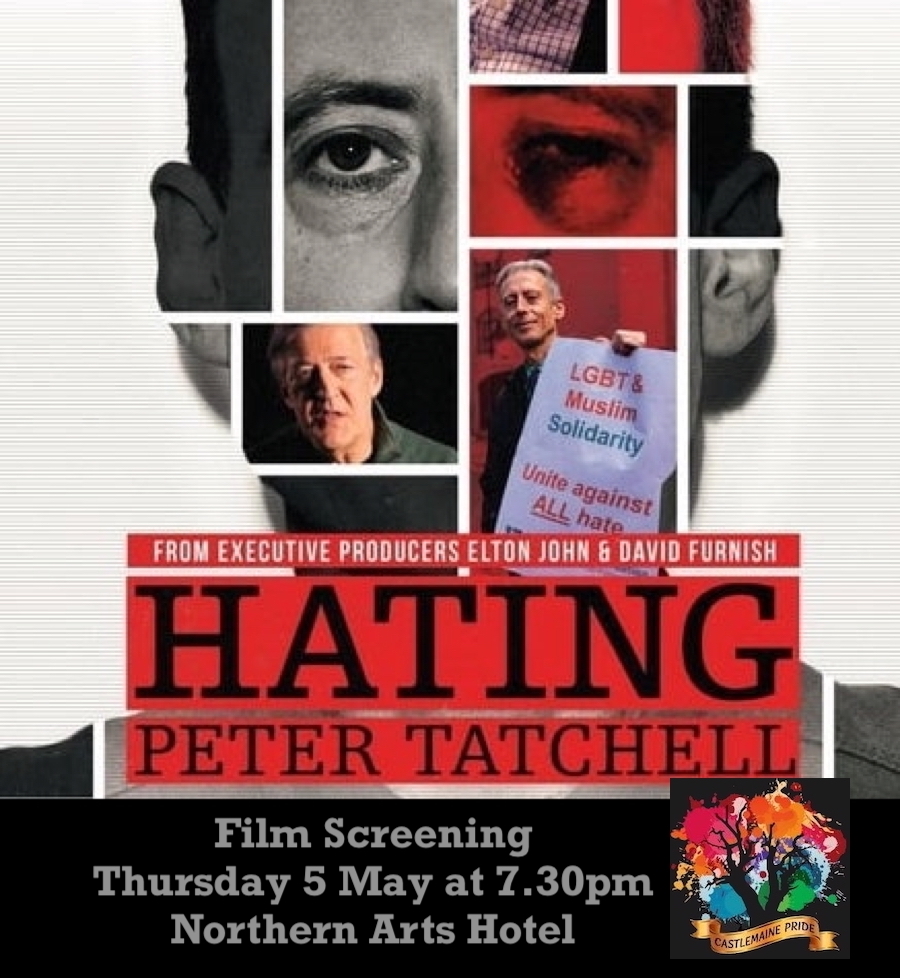 Eventbrite Bookings | Download Pride PDF Program
---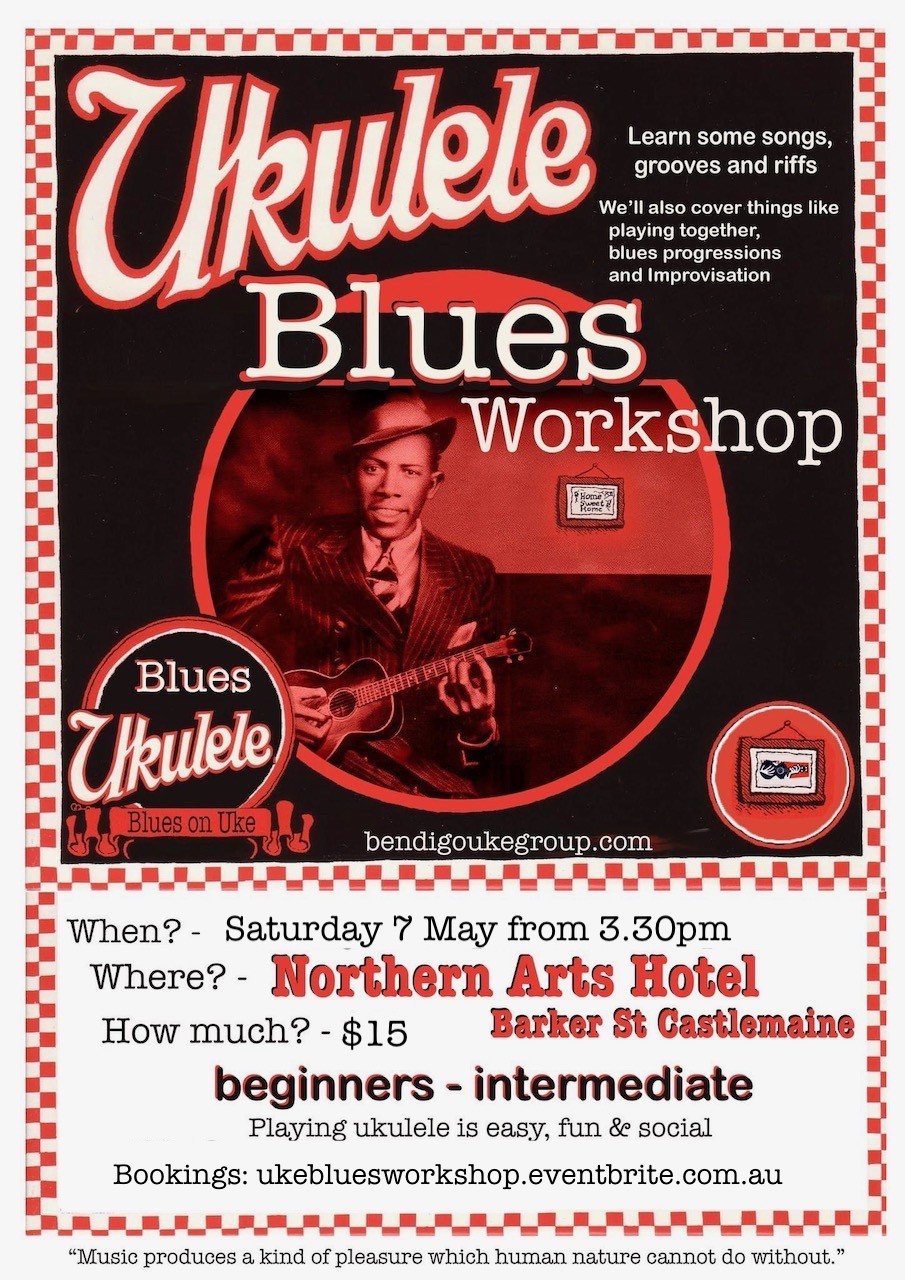 ---
JADEBYRD AT THE COOLROOM
Saturday 7 May at 7.30 pm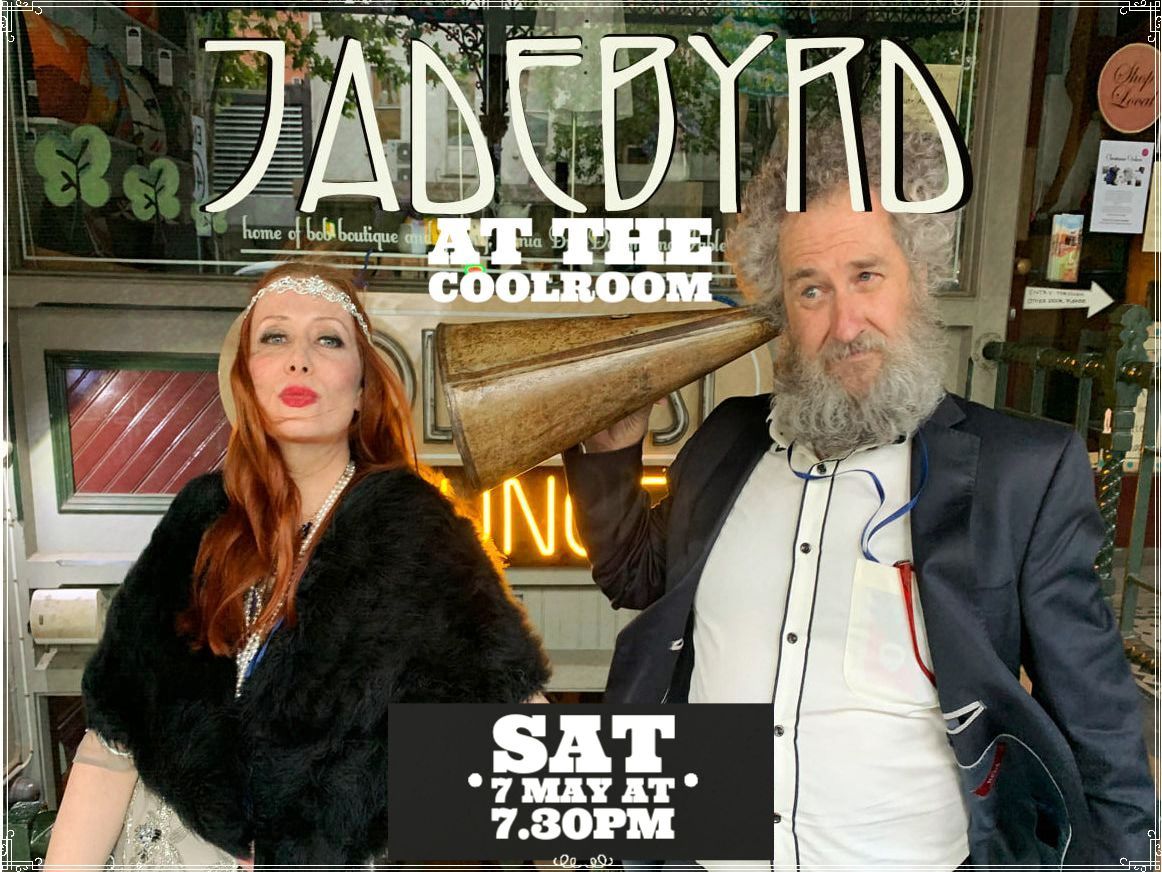 Do you like to drink your bathtub gin from a teacup whilst listening to prohibition-era bluesy jazz?
Join Jade Ferguson & Pete Gavin for a risque' night of double entendre away from this single entendre world.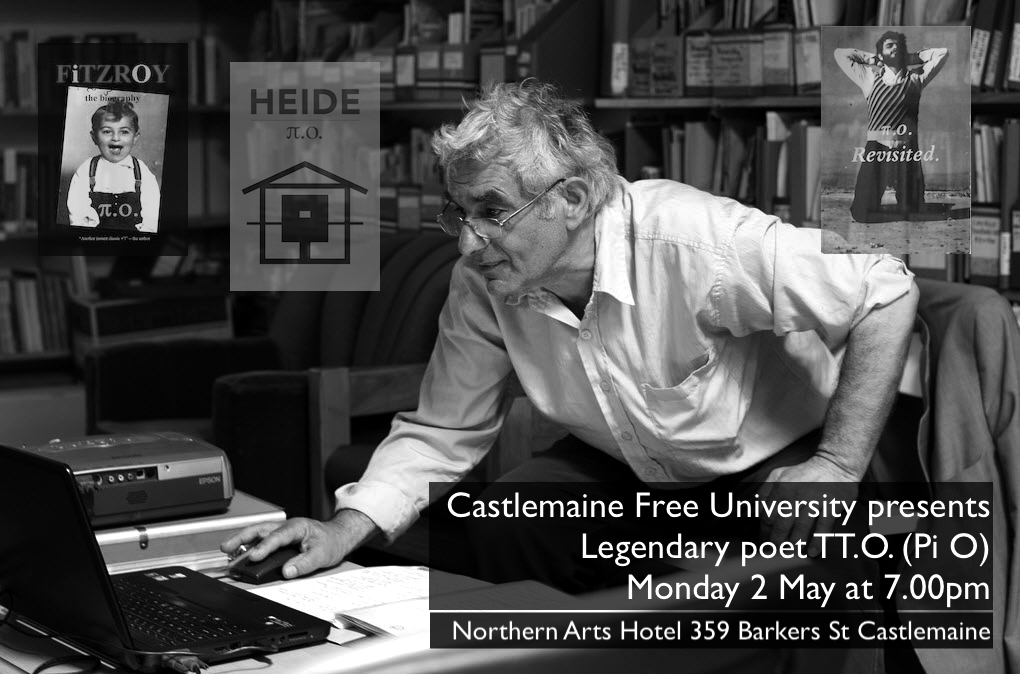 KAVISHA MAZZELLA TRIO LIVE AT THE COOLROOM
Fri, 29 Apr 2022 7:30 PM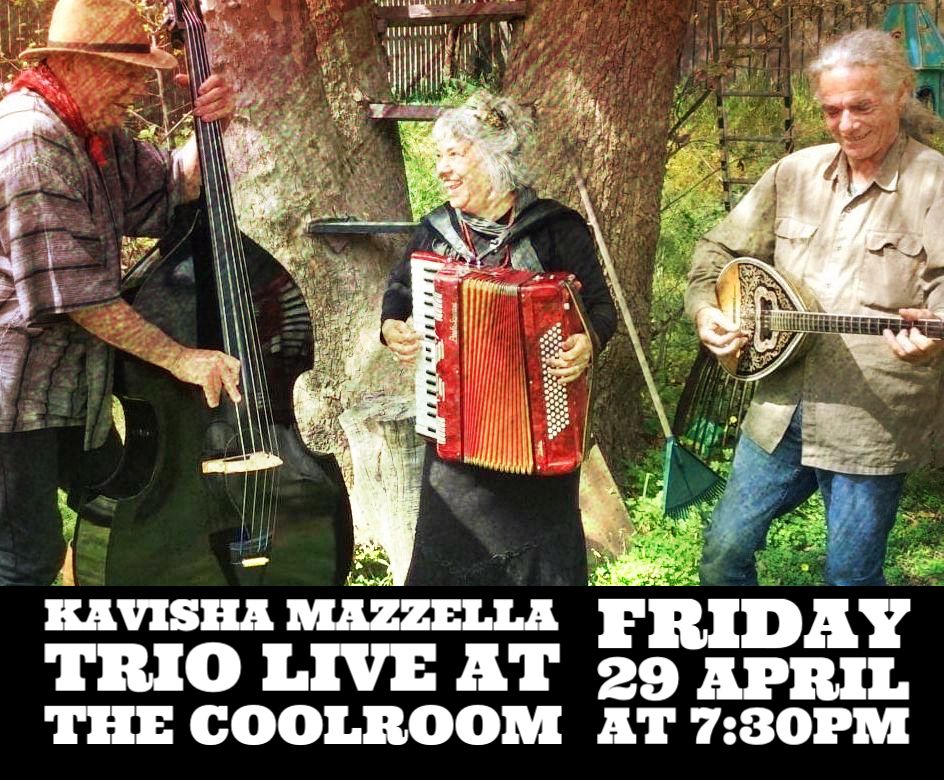 'Spirit of Love, Hope & Reconciliation' SOLD OUT
An evening of songs and stories about our lives in this land. Kavisha is returning from Perth to her former abode, Castlemaine. She is a multicultural musician of Anglo-Burmese-Italian heritage, and will be performing with Jack Norton & Nic Lyon. 60 tickets only, on sale until sold out.
---
FILM SCREEN AND CONVERSATION WITH SCOTT LUDLUM
Sunday 1 May at 7 pm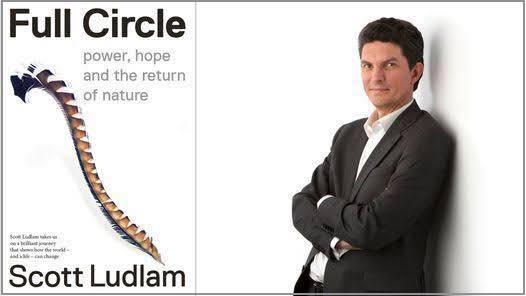 Event by Castlemaine Institute, Castlemaine Commons and The Coolroom at The Northern Arts Hotel
Returning to Castlemaine as guest curator of the Northern Arts Hotel weekly secret film is former Greens senator, activist and author, Scott Ludlam. After the screening, Warwick Smith of the Castlemaine Institute will be in conversation with Scott about his recent book Full Circle and the growing campaign around State Capture.
It's been a year since Scott was last in town for a Books at the Brewery event to launch Full Circle in conversation with Alex Kelly. We hope that this event will be an extension of that event which you can recap via this episode of the excellent Saltgrass podcast; Here
Northern Books will have copies of Scott's book Full Circle at the event. Come along!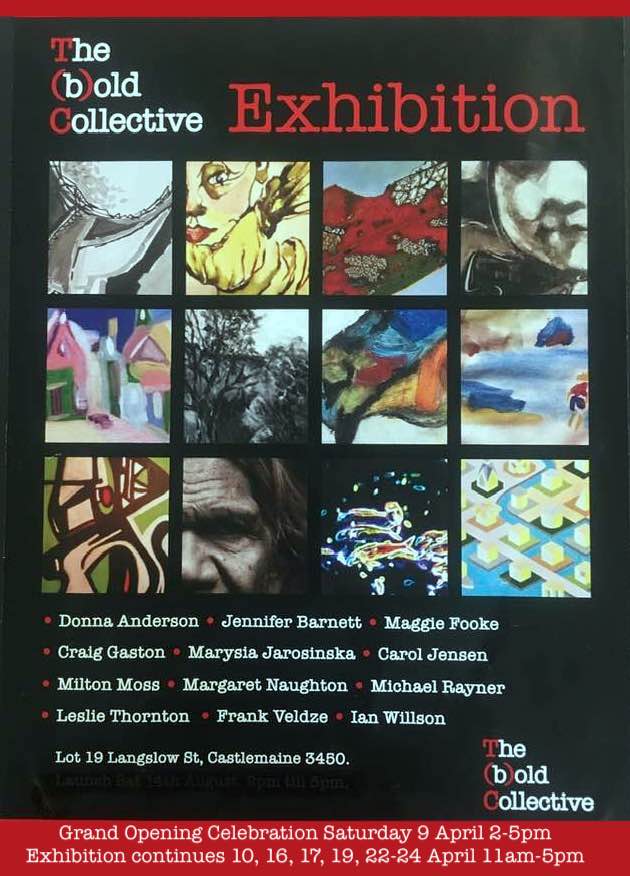 Northern Arts Hotel Owner and partner, Maggie Fooke and Frank Veldze are part of The (b)old Collective
Exhibiting at Lot19, 19 Langslow St Castlemaine.
Grand Opening Party • 2pm Saturday April 9th • Live music • Bar open
The (b)old Collective: Donna Anderson, Jennifer Barnett, Maggie Fooke, Craig Gaston, Marysia Jarosinska, Carol Jensen, Milton Moss, Margaret Naughton, Michael Rayner, Leslie Thornton, Frank Veldze, Ian Willson
Exhibition open Fri/Sat/Sun, 11am-5pm, April 10th-24th.
---
THE GUILDFORD FOLK CLUB @ THE COOLROOM
Next Session: 21 April at 7.30pm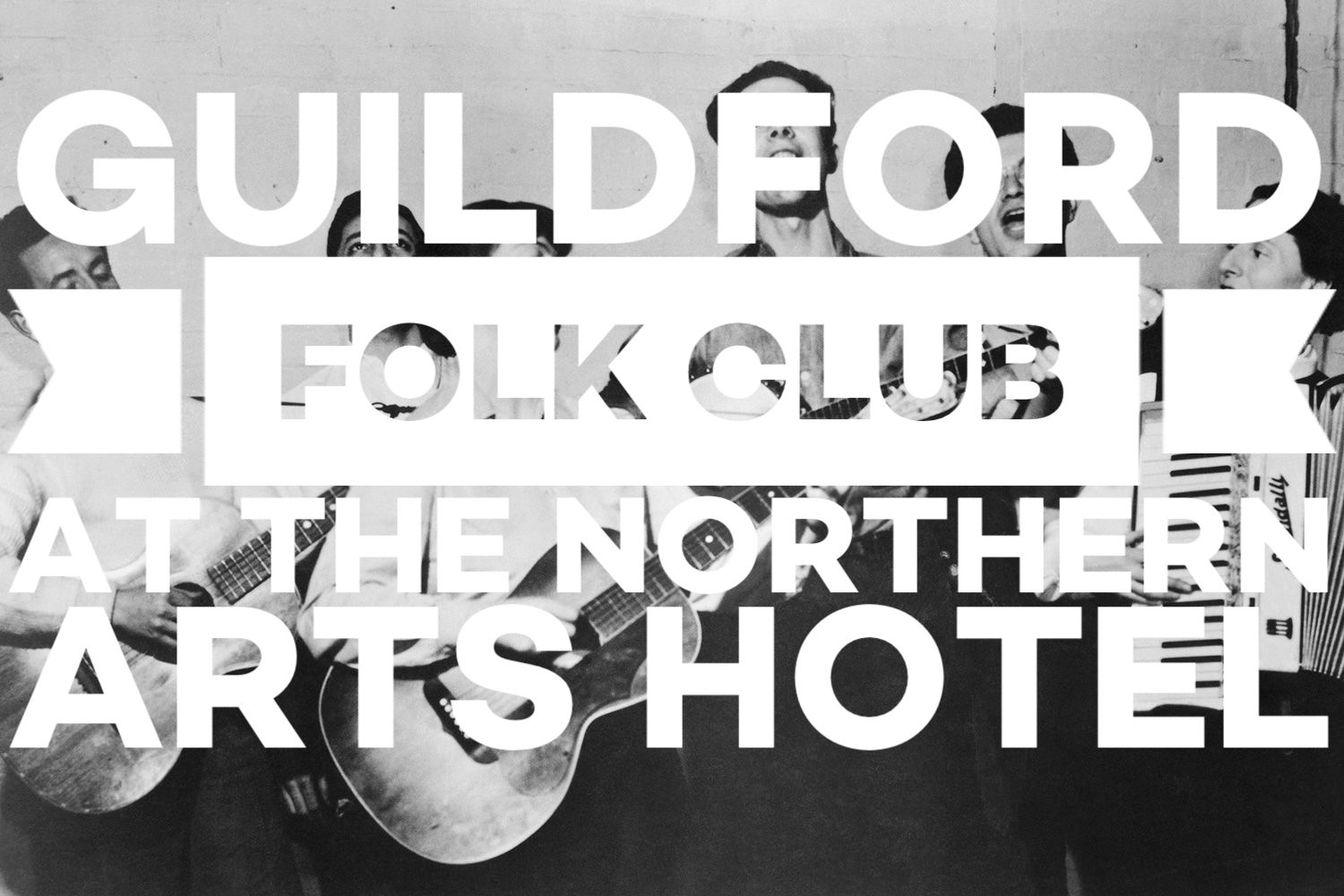 The Guildford Folk Club is one of the region's oldest continuous music gatherings, meeting monthly for over 30 years. Its spiritual home may be Guildford, but currently, we are delighted to host sessions at The Northern Arts Hotel here in Castlemaine. The club's emphasis has always been on participation and the sharing of folk/acoustic songs, music and the spoken word. These enjoyable evenings take a "round-robin" approach with participants taking turns to share a song, tune or poem, with others joining in when appropriate. Whilst they prefer to limit participants to 25, listeners are most welcome.
The evenings are free and commence  7.30 pm on the third Thursday of each month.  Please contact Jeanette Gillespie if you wish to participate: email or 0414 732 667.
---
DJANGO LINGO @ THE COOLROOM
Terry Murray, Howard Malkin, Nic Lyon with Gillian Eastoe
Saturday 23rd April at 7.30pm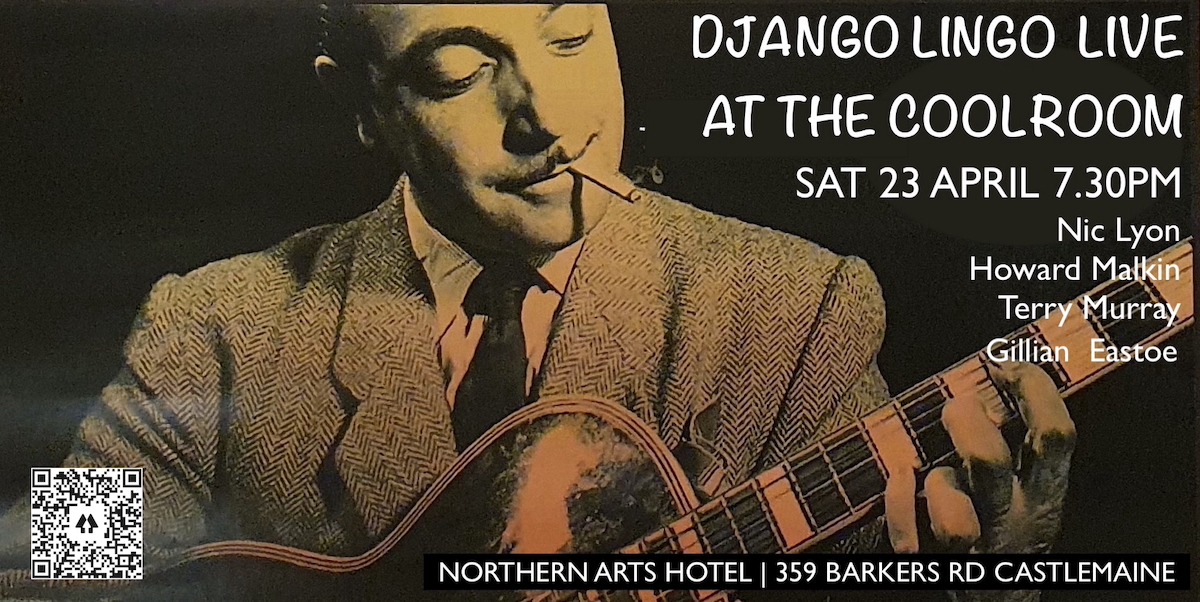 The phenomenal talents of Terry Murray (Guitar), Howard Malkin (Guitar), Nic Lyon (Bass) with Gillian Eastoe (vocals & percussion) will transport you with their uplifting Gypsy Jazz. A fast-paced jam that will include everything from technical expertise to innovative improvisation backed by hypnotic rhythms and harmonies.  Tickets $15
APRIL 2022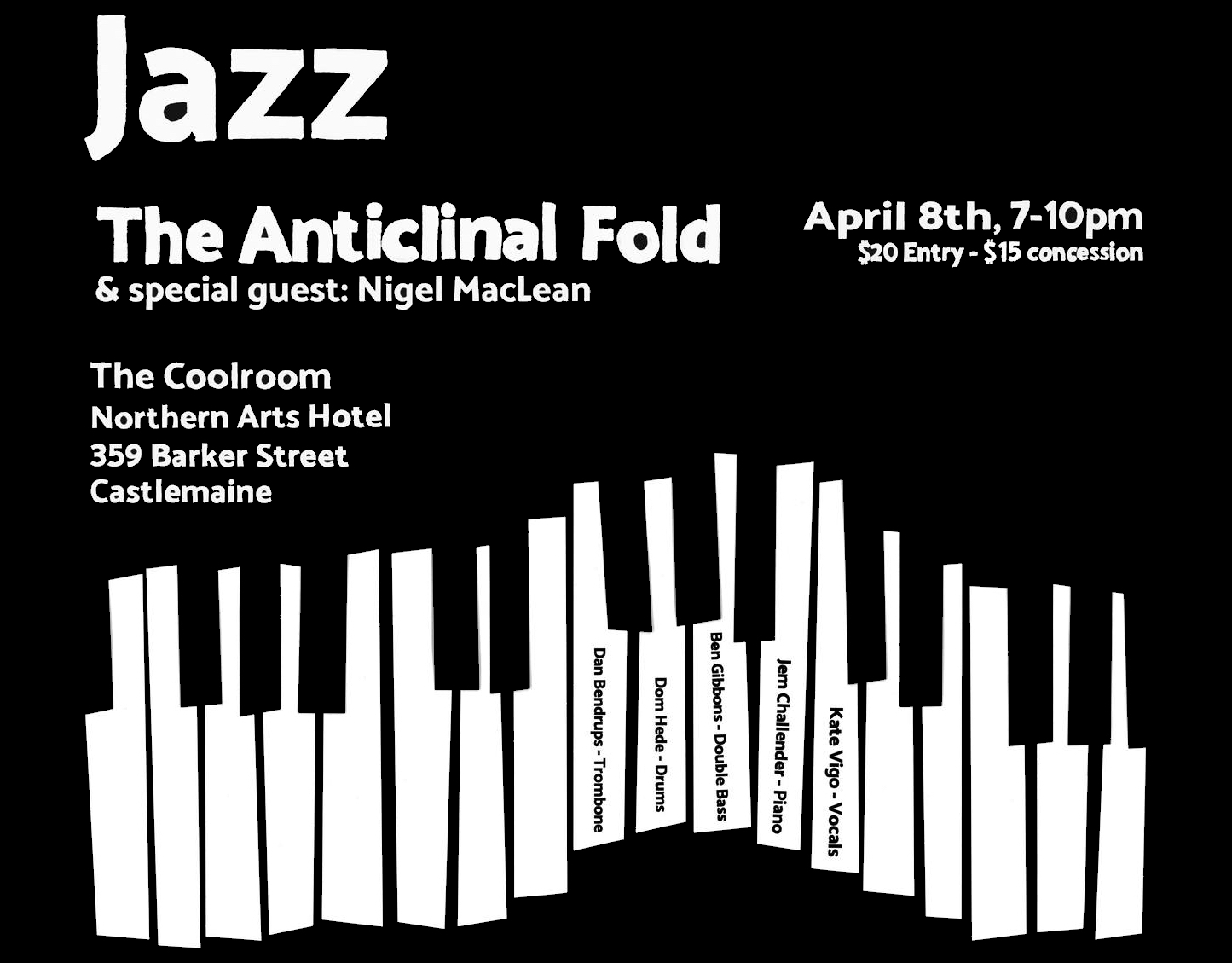 Eventbrite Bookings here
The Anticlinal Fold is a Castlemaine-based jazz quintet first formed in 2019 for a series of weekly 'Jazz on the Verandah' fundraisers. The band returns to the Northern Arts Hotel for the second time this year on the 8th of April for an evening of Jazz standards.
Songwriter and vocalist, Kate Vigo fronts the band, joined by Bendigo based double bassist, Ben Gibbons (former side man for folk band the Waifs). Special guest, and director of the Thompson's Foundry Band, Dan Bendrups will feature on Trombone. Dom Hede, drummer (Jazz Party) will complete the rhythm section. Jem Challender (winner of the Australian Songwriting Contest) will take charge of the Northern's lovely grand piano.
We feel very fortunate to have a special guest, Nigel MacLean, joining the band on the night. Nigel is an award winning violinist and composer. He's a three times national bluegrass champion and has performed regularly with Aussie music legends Joey Chindamo and Kate Cebrano.
The band will perform two sets of jazz standards and a handful of their own compositions too. Doors open from 7pm at the Northern Arts Hotel. Friday the 8th of April. $20 entry. $15 concession.
Juke Joint Boogies with WILSON & WHITE

Saturday 9 April Concert and Workshop | Bookings on Eventbrite here
CANCELLATION OF SATURDAY'S WILSON & WHITE WORKSHOP & CONCERT
Unfortunately, Troy Wilson has tested positive to COVID, he is now in isolation.
This means that we have to postpone Saturday's Wilson & White Workshop and Concert.
We are sorry for the inconvenience, all tickets will be refunded through Eventbrite.
We wish Troy a speedy and full recovery.
Troy Wilson and Matthew White play resonator guitars, harmonicas, washboard, kazoos, stompbox.
7.30pm In Concert
Troy Wilson and Matthew White play resonator guitars, harmonicas, washboard, kazoos and stomp-box. This award winning duo are renowned for their Pre war blues, Juke Joint boogies, Jug band and original songs. 'Absolutely on fire.' BOOKINGS here
__________
2.30pm Workshop
Troy & Matthew lead a workshop that explores the different Delta and Chicago rhythms. They'll show you how to create strong blues rhythms using everything from fingerpicking to harmonica train impersonations. BOOKINGS here
Tickets: Workshop $20, Concert $15, Combined $30
Presented at the Coolroom as part of Celebrating the Blues: Season One. Four weeks of concerts and workshops at the Northern Arts Hotel.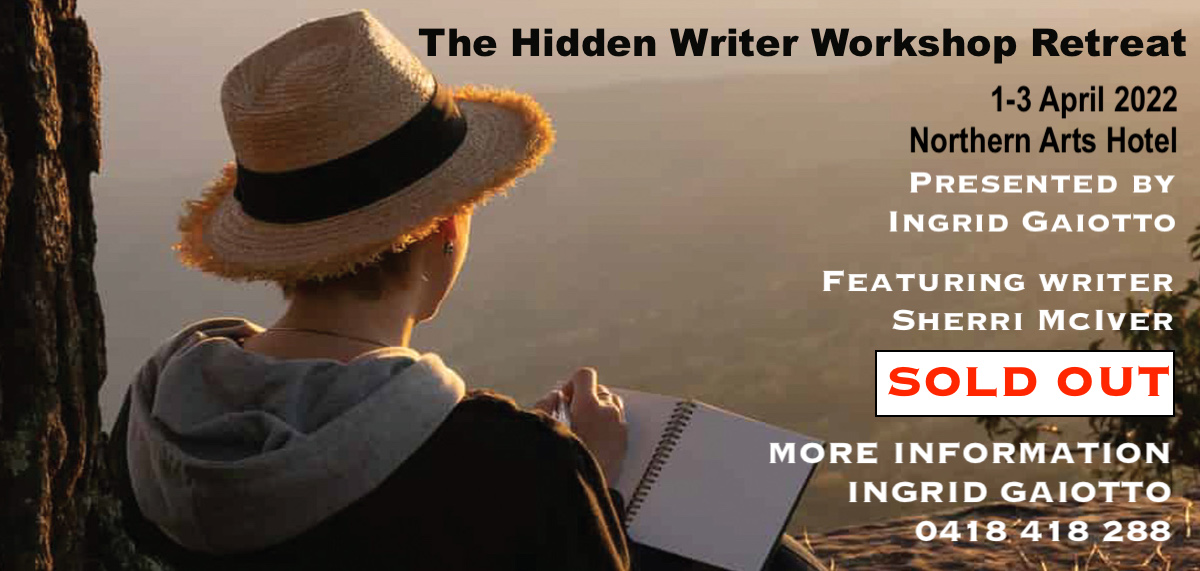 The Northern Arts Hotel will be pleased to welcome
The Hidden Writer Workshop Retreat
. Much delayed by COVID this SOLD OUT weekend residential workshop is at the Northern Arts Hotel from 1-3 April. If you are interested in future writing [ or painting or other] workshops more are planned in the future. Send us an email using this link
here.
If you click on the image above it will take you to
Ingiro Tours,
the organiser of The Hidden Writer Workshop.
Alawishus Jones & the Outright Lies
Saturday 2 April at 7.30pm | Bookings on Eventbrite here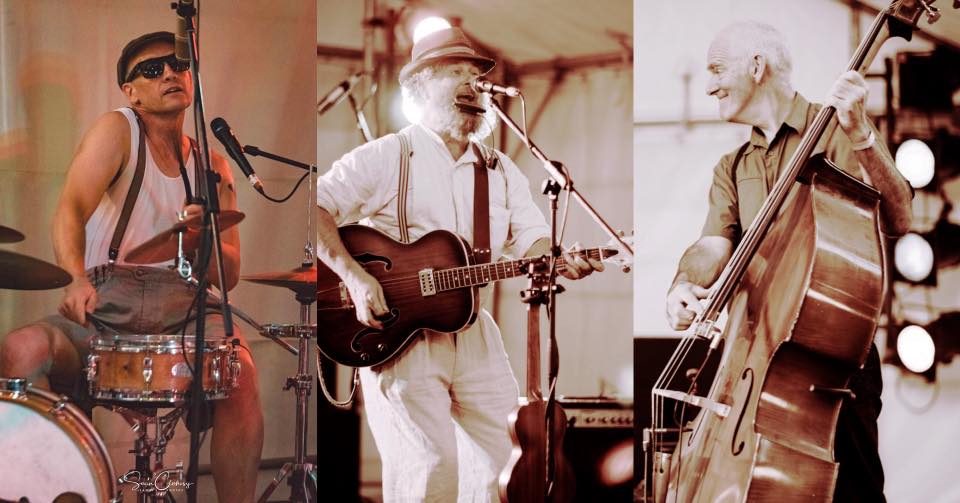 A high-energy, foot-stompin', thigh-slappin', sashay back through time. As Alawishus, Cleitus & T-Bone celebrate Pre-war blues, spirituals and jazz mixed with ragtime styled originals. Tickets: Concert $15
Presented at the Coolroom as part of Celebrating the Blues: Season One. Four weeks of concerts and workshops at the Northern Arts Hotel.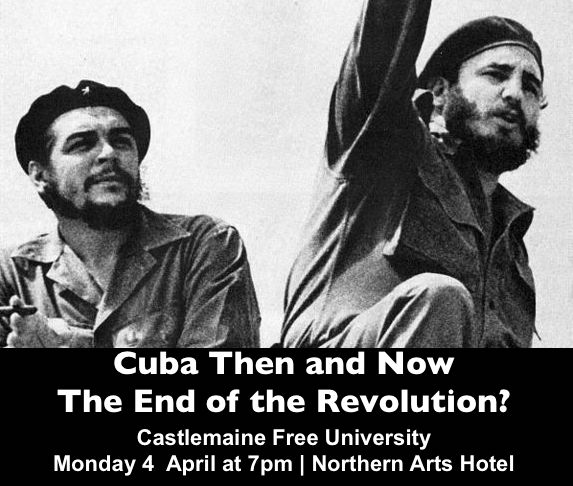 WHAT? — As recent protests broke out in July in Cuban cities and towns, US media and others pronounced, yet again, the death of the Cuban Revolution. With decades of experience and reshttps://northernartshotel.com.au/wp-content/uploads/2022/03/Che-y-Fidel.jpgearch in Cuba, David Deutschmann and Deborah Shnookal explain the origins and significance of these protests and Cuba's revolutionary project. They discuss prospects for renewal of 'normalisation' talks under Obama, cancelled under Trump, and now in the hands of Biden.
WHO? — David Deutschmann and Deborah Schnookal co-founded Ocean Press, and international publisher of books from and about Latin America. David was an adviser for Steven Soderbergh's two-part bio-pic Che (2009), has regularly travelled to Cuba for 36 years and, among other publications, is editor and the Che Guevara Reader (2005) and Fidel Castro Reader (2017). Similarly, Deborah is an editor and writer, most recently revising her history doctorate as Operation Pedro pan and the Exodus of Cuba's Children (2020, University Press of Florida).
FREE EVENT — Purchase drinks at the bar.
MARCH 2022

Sound and Light Sculpture with Frank Veldze – Northern Arts Hotel
As part of Arts Open 2022, the Northern Arts Hotel and the Coolroom present Frank's Gigantic Wall of Vision and Sound plus Another Roadside Attraction. A Multi-Function-Polis site, collegiate and open to new ideas. During Arts Open 12-20 March. Nightly.


Artist Talk during Arts Open 22

Painting Jarra Country is permanently on display in the Coolroom at the Northern Arts Hotel
Wednesday 16 March at 7.30pm
As part of Arts Open 22 Eliza Tree will talk about her work in her current exhibition and her wonderful painting at the Northern Arts Hotel.
Talk: Dja Dja Wurrung country: Making the invisible visible.
How do we re-imagine the landscape and environment prior to European settlement? Entry Free, Low Bar Open for drinks.
___________________________________________
Exhibition: Invasion of the 'Australia Felix'- Making the invisible visible.
My aim is to revisit early contact times, prior to gold, to reveal the extraordinary cultural landscapes and practices of First Nations, particularly the Dja Dja Wurrung. I utilise text, maps, and paintings to revisit this tumultuous time and explore it through visual narrative, text, and paintings.
137 Mostyn St, Castlemaine. 10-4pm, 12-14 March, 19-20 March
TARAB Classical Arabic Music with a Twist live at the Coolroom
RESCHEDULED FRIDAY 4 MARCH  AT 7PM | Book tickets on Eventbrite: here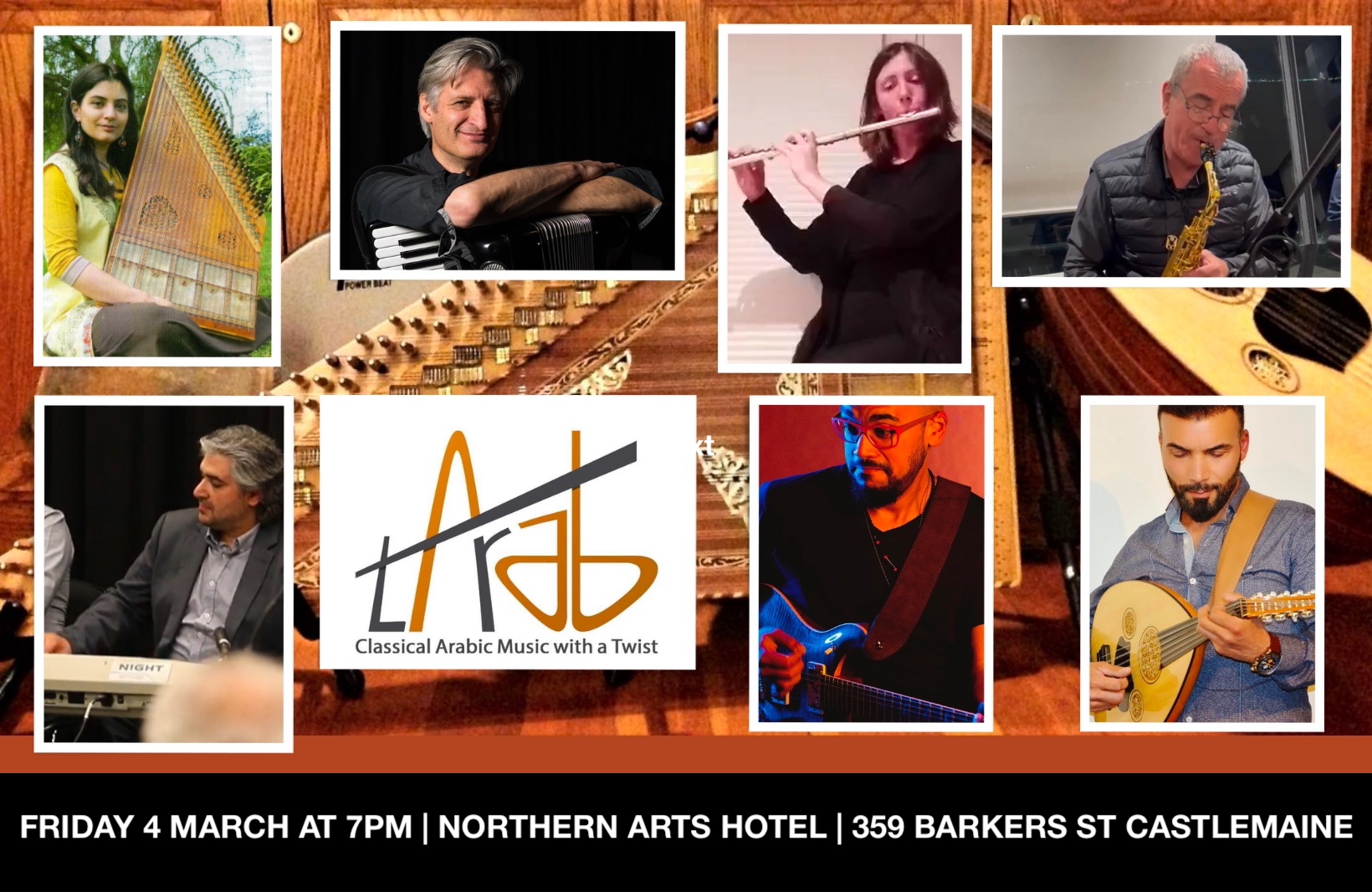 The band brings together multi-faith Arabic and non-Arabic musicians live, on stage, in Castlemaine for the very first time.
Tarab is an Arabic word that roughly means the amusement and joy you get from good often classical Arab, music. Dr AJ Racy in his book about music in the Arab world says, 'In Arab culture, the merger between music and emotional transformation is epitomized by the concept of tarab, which may not have an exact equivalent in Western languages.'
In 2019, Yousef Alreemawi (a multi-talented person with a disability) founded the band and named it after this beautiful concept. Tarab are passionate and talented musicians, and indeed the band owes its success to being Melbourne's first and only band that is totally dedicated to instrumental classical Arab music.
While the band started at the hands of multi-faith Arabic speaking musicians (of Palestinian, Lebanese and Syrian origins), we are proud that two non-Arab musicians have joined us: Sarah McDonald, a Castlemaine-based Australian (Flute), and Vahideh Eissaei, Iranian (Qanun). This is a testimony of the beauty of tarab and its ability to gather around it people from different faiths and cultures.
We hope that we will bring not just the joy of new, good music, but also knowledge about the Arab world; the home of tarab, especially in times where polarization and misconception over Islam and Arab issues abound.
Windows of Longing: Life and Death
Our next breath could be our last …
Our next thought could bring us to life …
Saturday 5 March 2022 7:30 PM | Book tickets on Eventbrite: Here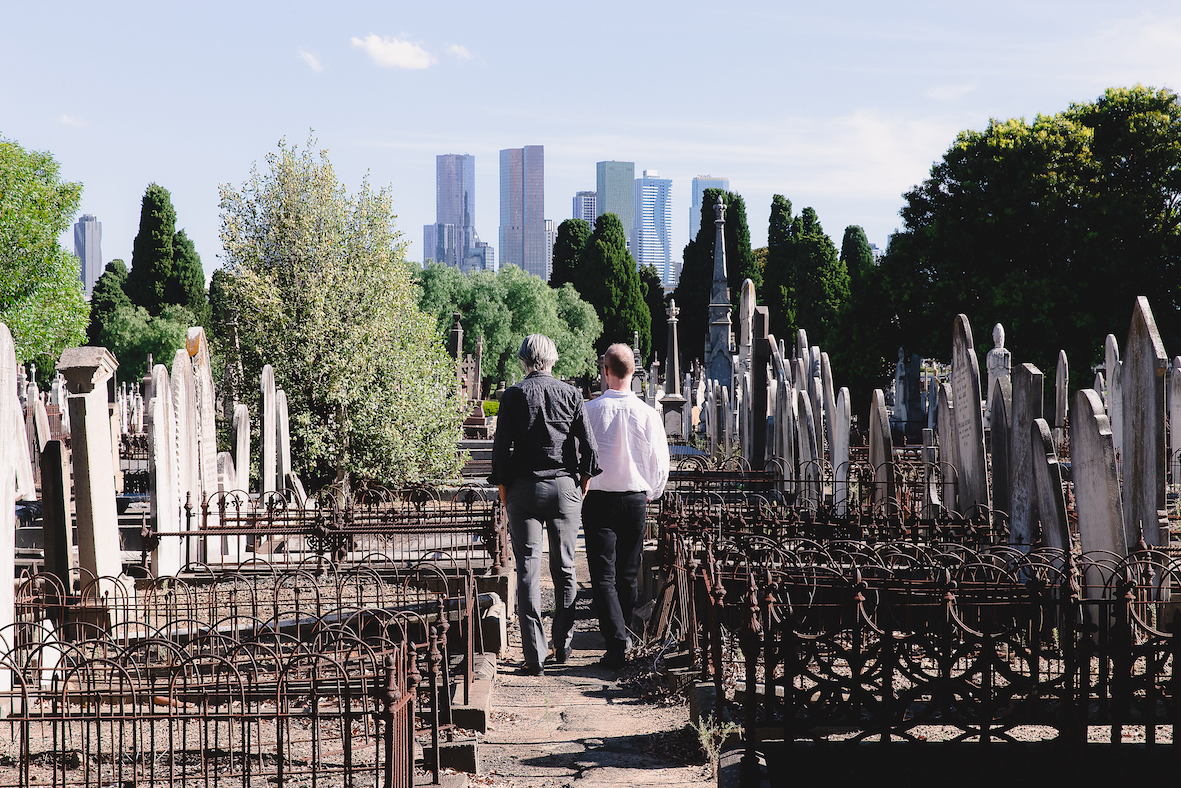 Windows of Longing is a musical, imaginal and synesthetic collision between the aural and the visual. In our first 2022 performance we welcome Melbourne ARIA-award winning musician Anthony Schulz (accordion), who will join Michael Currie (double bass) and percussionist Poul Grage in real-time collaboration with visual artist Jutta Pryor. Prepare for a classical feast where compositions inspired by Shostakovich and Reich mesh and clash against Jutta Pryor's sumptuous digital impressionism.
Castlemaine Free University: A world without money?
MONDAY, 7 MARCH 2022 AT 7:00 PM | FREE — No need to book, just turn up.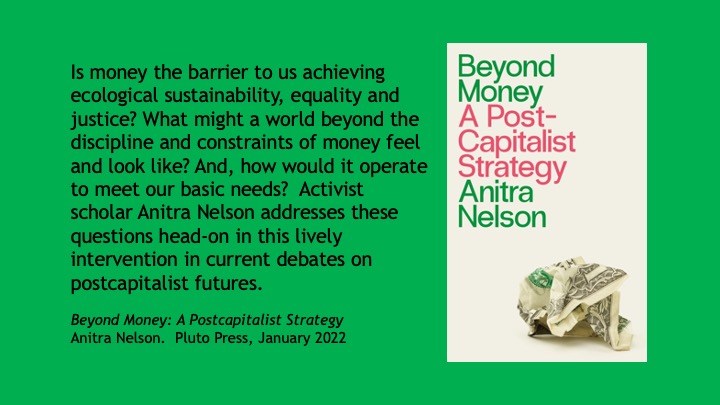 Why might we want a future without money and, if so, how might it operate? Author of Beyond Money: A Postcapitalist StrategyAnitra Nelson will offer a brief overview of this newly released book, and sketch out how a more socially equitable and ecologically world might operate without money. There will be a limited number of copies with misprinted headers available free. Anitra will also give out a coupon code for discounted corrected copies to buy online.
WHO?
Anitra Nelson is an activist-scholar affiliated with the Melbourne Sustainable Society Institute (MSSI) at the University of Melbourne. Many of her academic activities coincide with her political activism and philosophical passions — Castlemaine Free University being an example. Almost exactly ten years ago a collection that Anitra co-edited with the late Frans Timmerman Life Without Money: Building Fair and Sustainable Economies was released by the publisher of Beyond Money. Meanwhile she has written or edited six other books, including Small is Necessary: Shared Living on a Shared Planet (2018).
FREE — No need to book, just turn up. So far we have always had room for everyone. Drinks at the bar are for purchase.
International Women's Day 2022 Bringing Voices Together
TUESDAY 8 MARCH AT 7PM
Book tickets on Eventbrite: here
Join us for this year's annual celebration of women, and performances – music, singing and story – from some of Castlemaine's finest. Don't miss this opportunity for a really special gathering. All invited and welcome.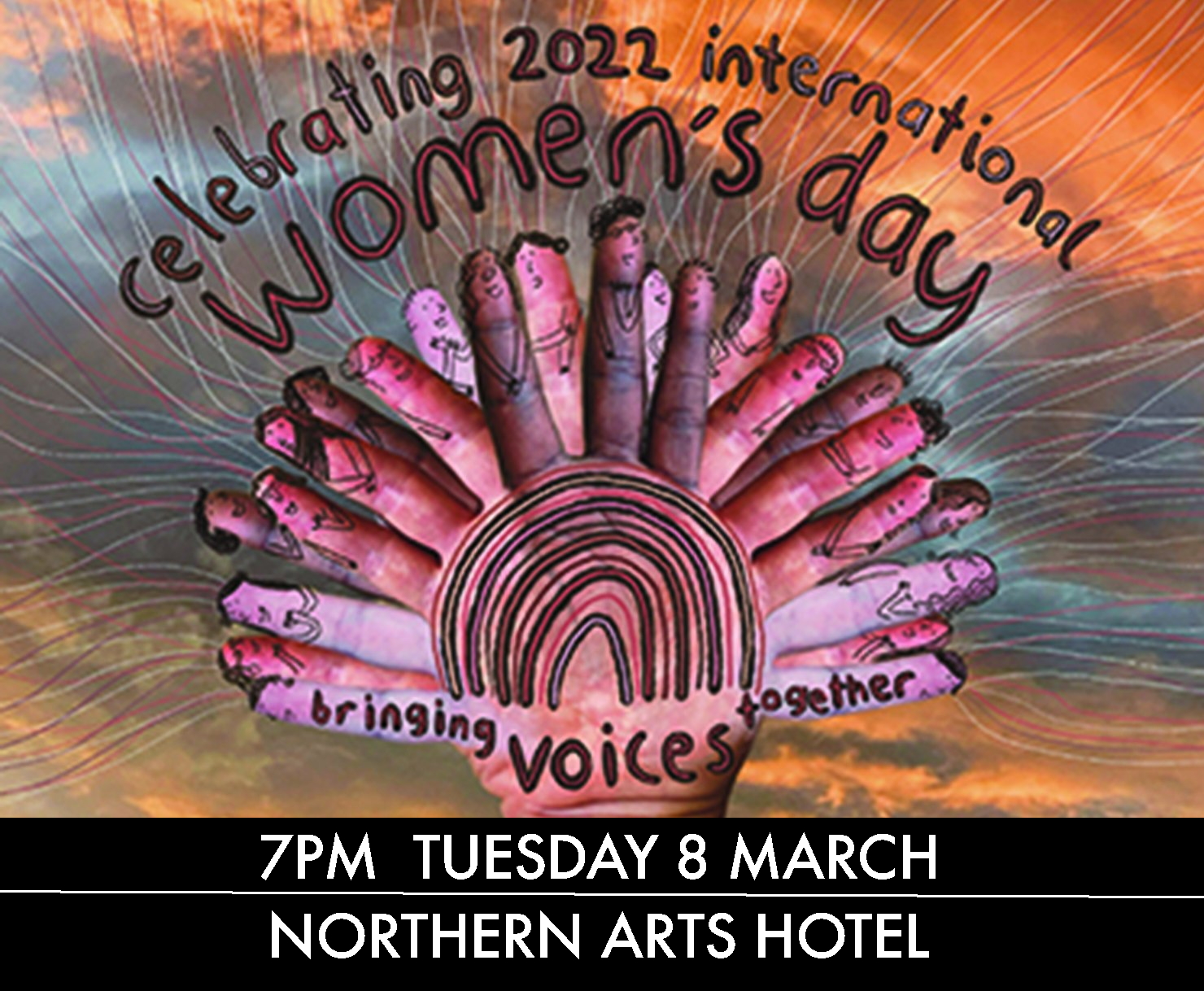 Join us for this year's annual celebration of women, and performances – music, singing and story – from some of Castlemaine's finest. Don't miss this opportunity for a really special gathering. All invited and welcome.
FEB 2022
Through the Mist MAGGIE JACKSON NYJAZZ QUARTET

SATURDAY, 26 FEBRUARY  at 7:30PM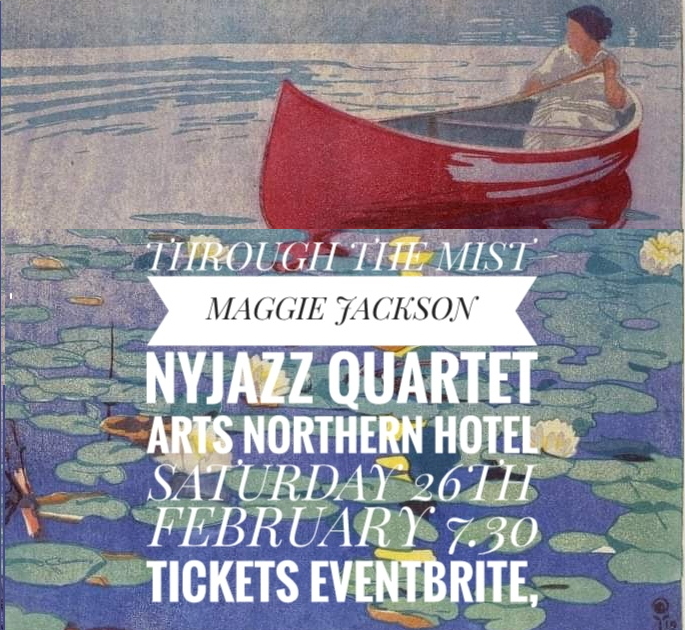 A night of sublime Jazz, Haunting Celtic music. Original compositions, one being composed on stage, the audience, part
of the music. Drift through the mist of Gershwin, Debussy, Mozart, Chopin, slipping into the world of Celtic mist…. MAGIC
RENE RAULIN DOUBLE BASS, GUITAR, PETER GILBERT PERCUSSION, LEE BENNEWITH MUTED TRUMPET, MAGGIE JACKSON PIANO, VIBES, VOCALS
Watch a Flick with John Flaus
Each Sunday at 2.30pm, next, the tenth film is this Sunday, 13 February.
Bookings and Details on Eventbrite:  here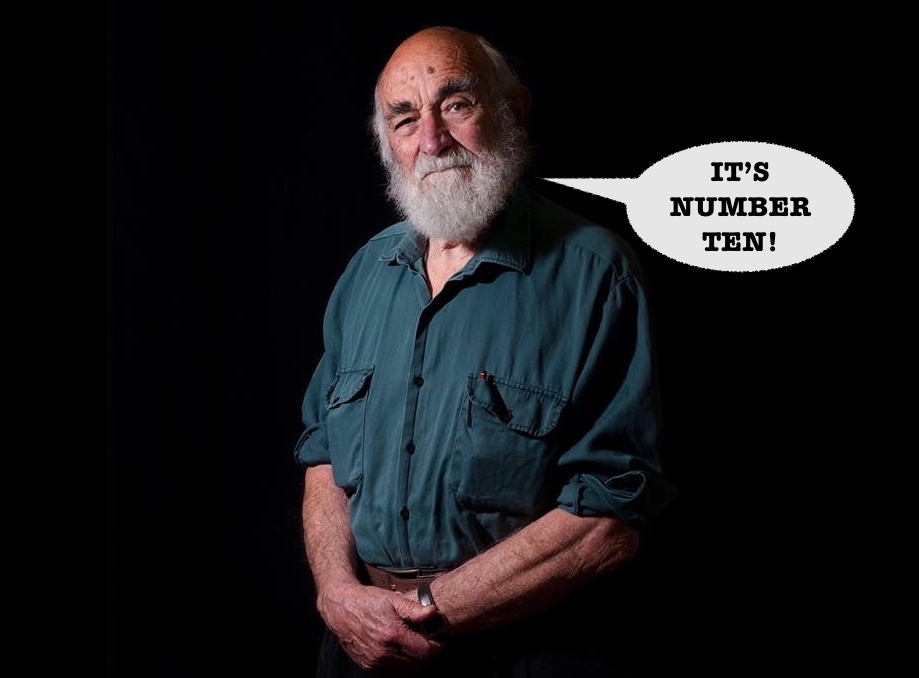 Join the over 300 people who have joined John on the journey of ten 'intrinsically worthy, idiosyncratically engaging' films over ten weeks. One more film this week – 13 February 2022. Free. Bookings and Details:  here
Films selected by Billy Wilder, Howard Hawks, Carl Theodor Dreyer, Humphrey Jennings, Orson Welles, Fritz Lang, Satyajit Ray, Stanley Donen, Yasujirō Ozu, Jacques Demy. Films to be shown each week will be chosen on the day.
ABOUT JOHN FLAUS
John Flaus (born 1934) is an Australian broadcaster, actor, voice talent, anarchist, poet and raconteur. He was formerly a prominent film academic and theorist. He was born in Maroubra, Sydney. John and his wife are long term Castlemaine residents.
In 1953, he was a conscientious objector to military conscription during the Korean War, which he claims was instinctive anarchism. He attended Sydney University as an undergraduate from 1953 to 1971 eventually attaining a BA Honours.
John Flaus has been active in the film society movement since 1953, published his first film reviews in 1954, and was sacked during the same year when he wrote that On the Waterfront was right-wing propaganda. He was also a member of the Sydney Push. In the 1960s, he was a member of the Sydney University Film Group and the WEA Film Study Group with such notable people as Frank Moorhouse, Michael Thornhill, John Baxter and Ken Quinnell.
He has lectured on film at various tertiary institutions, was Head of Education at the AFTRS, and designed the original Cinema Studies course at La Trobe University in 1975, the first of its kind in Australia. He became a professional actor in 1978 and has over 100 credits in theatre, film and television. John's filmography can be found at IMDb: Link here
He was honoured by the Australian Writers' Guild in 1994 for his services as a script editor on various Australian films. He presented the radio program Film-buff's Forecast with fellow film critic Paul Harris on 3RRR from 1980 to 1989.
Source:  https://en.wikipedia.org/wiki/John_Flaus Photo of John by Darron Davies [find out more about Darron's work here]
LIPSTICK ROMEO
SUNDAY 13 FEBRUARY AT 7PM | NO BOOKINGS NECESSARY

Lipstick Romeo is a mini doco about Lyle Grimes and will be presented b y doco maker Christine McCue. Lyle has lived in Castlemaine all his life. He worked at the foundry, the mill and on orchards and farms. Lyle lived through the polio pandemic, 'the worst pandemic to sweep through Castlemaine'. Lyle is well loved by the people (women) around him. The film features the beautiful song, 'Turn Your Light On', Mark McCue.
JANUARY 2022
The Anticlinal Fold at the Coolroom
Friday 28 January at 7pm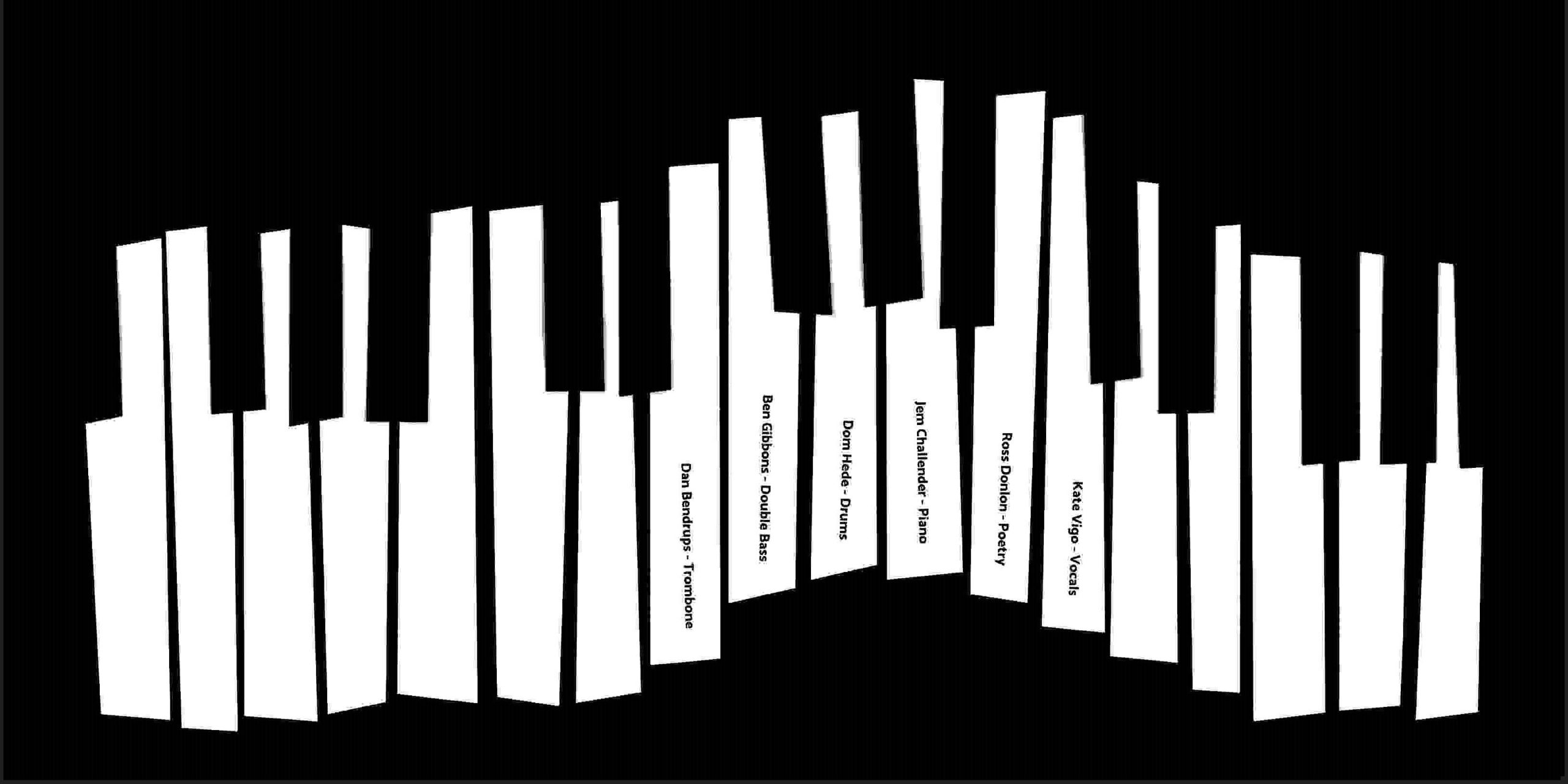 JAZZ and POETRY
During the Lock Downs of 2020, next door neighbours Ross Donlon and Jem Challender embarked on a songwriting collaboration. Their conversations, held at a social distance either side of their shared boundary, have resulted in an LP's worth of Modern Jazz. Early works written by Ross as a teen were published in The Bulletin. He has since published five books of his poetry. A beatnik inspired poem entitled On the Road recounts Ross' downbeat impressions of the El Rocco, a famous jazz club in Kings Cross, where
We smoked more than we breathed.
This tune set the tone for more than an album worth of songs by Ross and Jem that would follow over the next few months.
The chorus from that high tempo tune goes like this:
Nostalgia for the old times, I checked the goods trains
piling through Ashfield, heading west in the dark
but gave up wondering how Kerouac got on and off them
and what might have happened if I'd ended up in Parkes.
Songwriter and vocalist, Kate Vigo fronts the band, joined by Bendigo based double bassist, Ben Gibbons (former side man for folk band the Waifs). Special guest, and director of the Thompson's Foundry Band, Dan Bendrups will feature on Trombone. Dom Hede, drummer (Jazz Party) will complete the rhythm section. Jem Challender (winner of the Australian Songwriting Contest) will take charge of the Northern's lovely grand piano.
Ross has won two international poetry awards and has read his poetry at festivals both in Australia and in Europe.
Ross and the band will perform two sets of jazz and poetry, from 7pm–10pm at the Northern Arts Hotel. Friday the 28th of January. $15 entry. (Half price concession).
Personnel
Kate Vigo – Vocals
Ross Donlon – Poetry
Jem Challender – Piano
Ben Gibbons – Double Bass
Dom Hede – Drums
Dan Bendrups – Trombone
Castlemaine Free University launching The Politics of Permaculture and Young People and the Far Right
Saturday 22  January from 2-4pm. FREE EVENT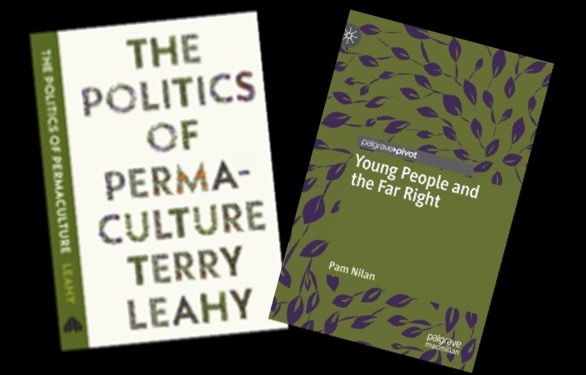 Castlemaine Free University presents
2–3pm Cam Walker (Friends of the Earth's Campaigns Coordinator) will launch Terry Leahy's The Politics of Permaculture (illustrated by Brenna Quinlan) — one of the first books to unpack the political theory and practice of a social and ecological movement that challenges the status quo. 'Permaculture revealed in all its splendour' — Noel Blencowe, CERES, Melbourne.
3–4pm Shane Homan, Monash University and co-editor of Popular Music History, will launch Pam Nilan's
Young People and the Far-Right — a crisp and rich narrative of how ordinary young people are attracted to right-wing extremism, on youth-persuasive tactics online and in social media, incl. gaming. 'Brilliant book' — Geoffrey Pleyers, Professor of Sociology, Catholic Uni. of Louvain, Belgium
Lively talks by the launchers, the authors and your opportunity to ask questions, the authors will be signing copies you can purchase at significant discounts.
Terry Leahy joined the permaculture movement at its founding in 1978. He lectured in universities from 1973 and is retired but still researching and writing. His numerous works include Food Security for Rural Africa: Feeding the Farmers First (2018) and The Chikukwa Project doco made with award-winning filmmaker Gillian Leahy. See: http://gifteconomy.org.au/
Pam Nilan is affiliated with Deakin University and the University of Newcastle. A youth sociologist, she has published on youth topics in Australia, Indonesia and Fiji. A recent broad-appeal book is Muslim Youth in the Diaspora (2019).
FREE EVENT — books at discount prices and purchase drinks at bar
Sarah McDonald returns with her fully sick band with an irreverent jazz romp, reflecting on these crazy, pandemic times
Saturday 14 January 2022, 7pm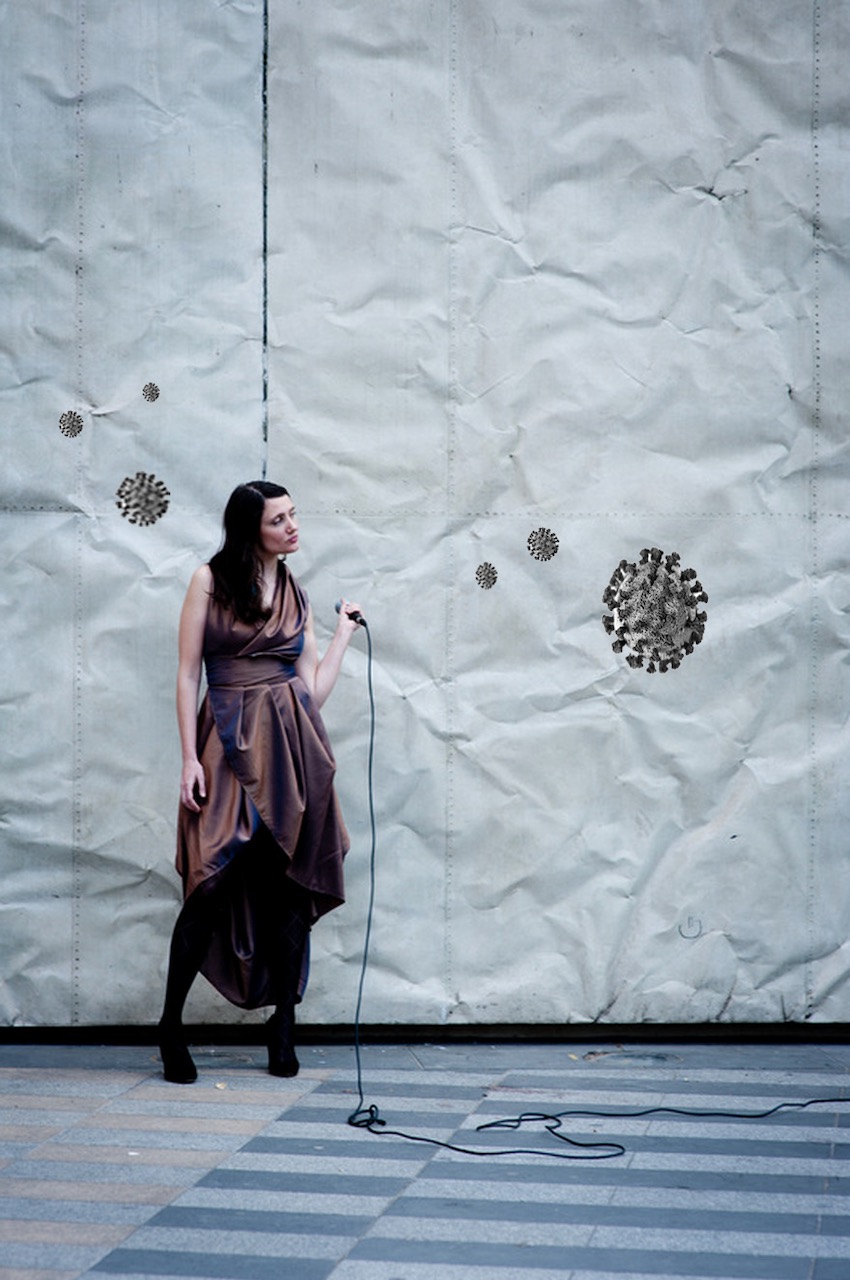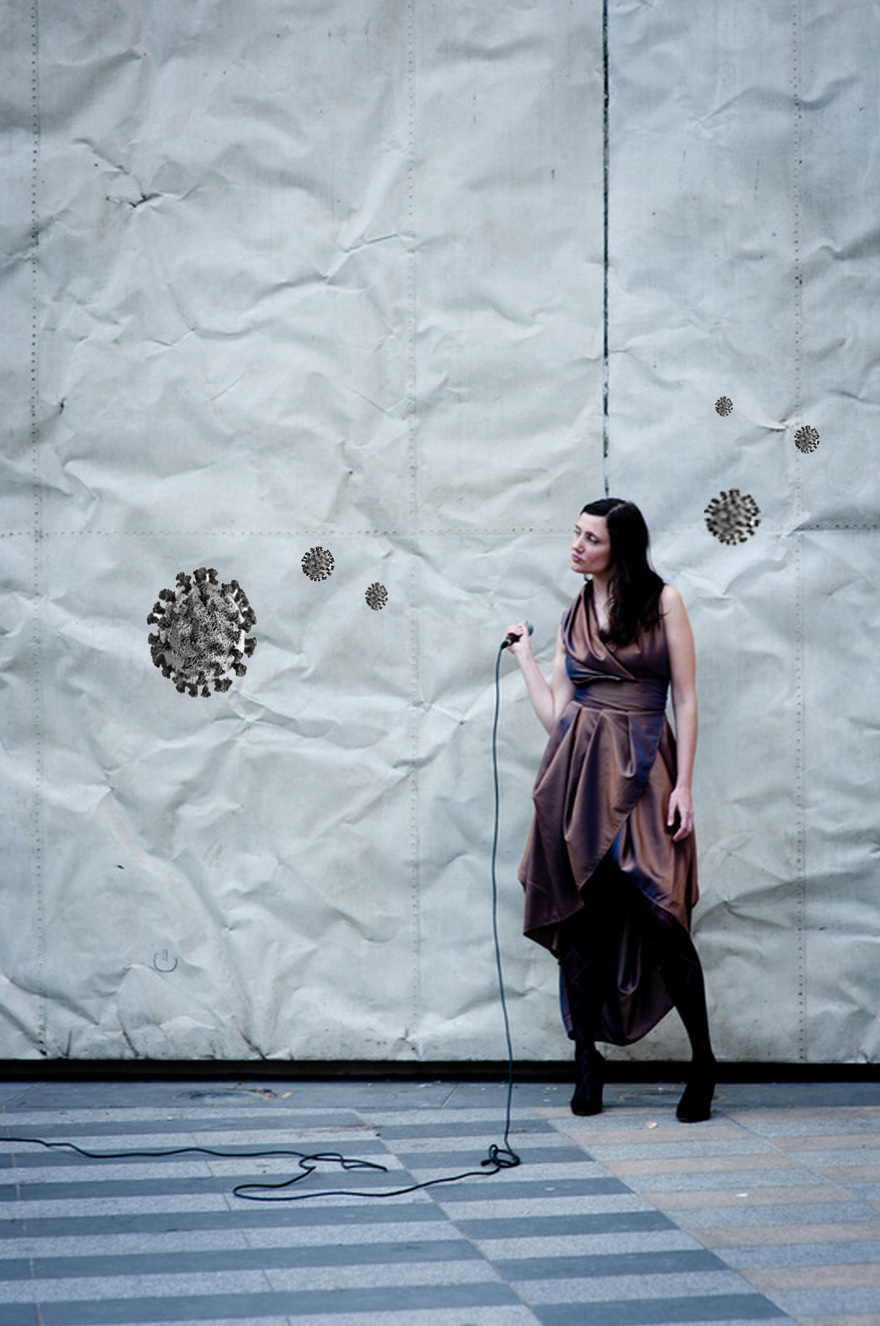 Sarah McDonald returns to the Coolroom at her favourite local spot, The Northern Arts Hotel to wax lyrical in an irreverent romp about the crazy times we've been living through with the Covid 19 pandemic with a fully sick band featuring:
Adam Rudegeair on piano
[Lake Minnetonka, The Bowie Project, Black Wax]
Tom Flenady on double bass
[The Furbelows, Skiffle Party, Viper's Dream Swing Team]
And James Macauley on trombone
[Wangaratta National Jazz Award recipient, The Lagerphones, Aaron Choulai Quintet, Andrea Keller's Transients]
Come on down. Should be a hoot!
"..deceptively laid back and self-assured, with an undercurrent of emotions waiting to sweep you by. When she sings "Rusted brandy in a diamond glass", it's the rust she focuses on, not the diamond. Tom Waits would approve…"
Nikos Fotakis, australianjazz.Net
Sarah McDonald evokes a cool smoky jazz club atmosphere with expressive mellifluous phrasing contrasting with rhythmic dexterity. She is a singer who has been as influenced by horn players and drummers as she has by great vocalists. Having delved deeply into music, she draws from the greats of the history of jazz, blues and soul and selects choice standards, along with original, contemporary and more esoteric repertoire that she infuses with a soulful authenticity.
---
2021
DJANGO LINGO with uplifting music for interesting times
Friday 17 December at 7.30m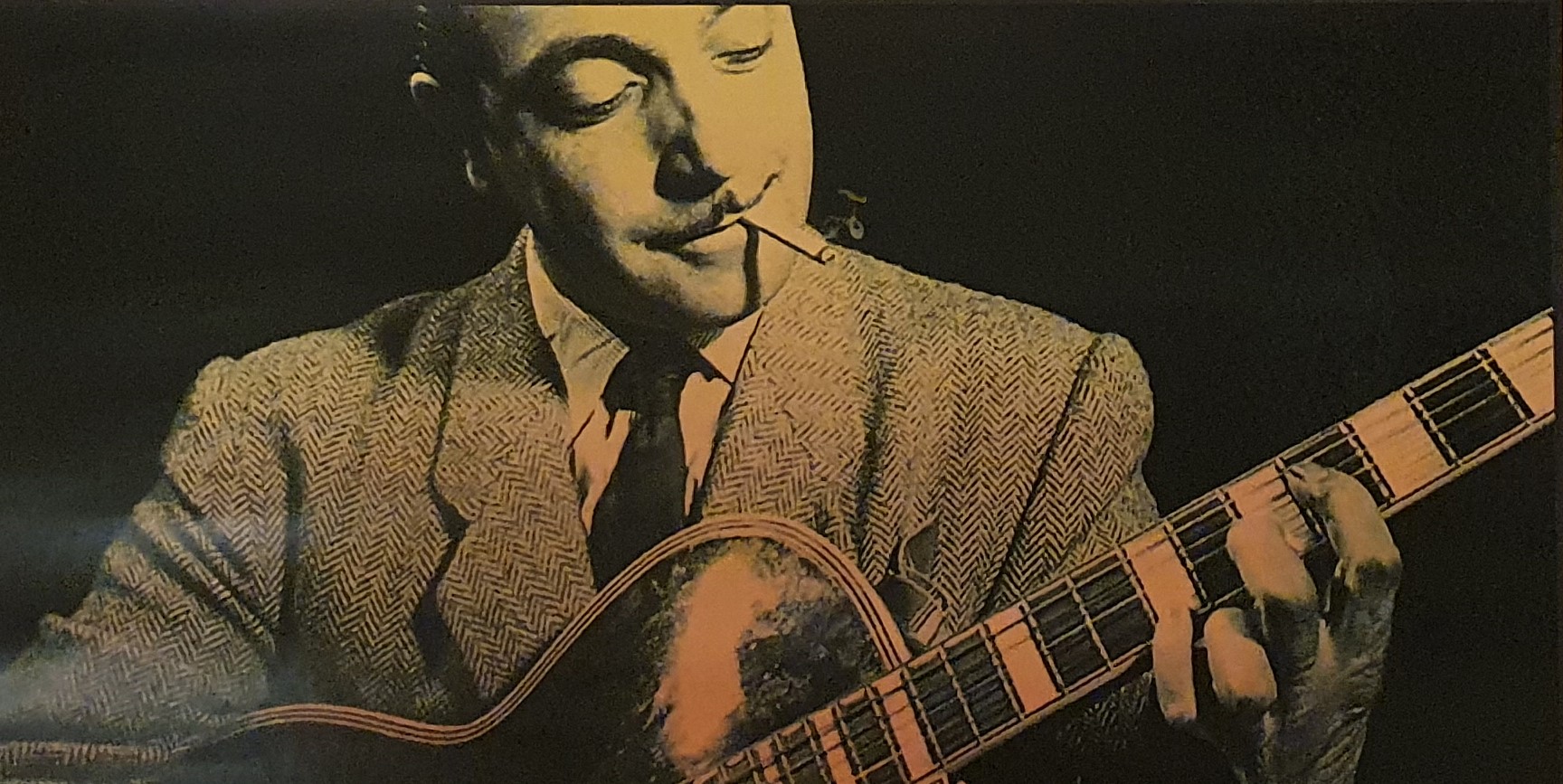 Nic Lyon on Bass, Terry Murray on Guitar, Howard Malkin on Guitar will transport you with Gypsy Jazz played to another level altogether.
GOOD VIBRATIONS with Cate and Frendz
Saturday 11 December 7pm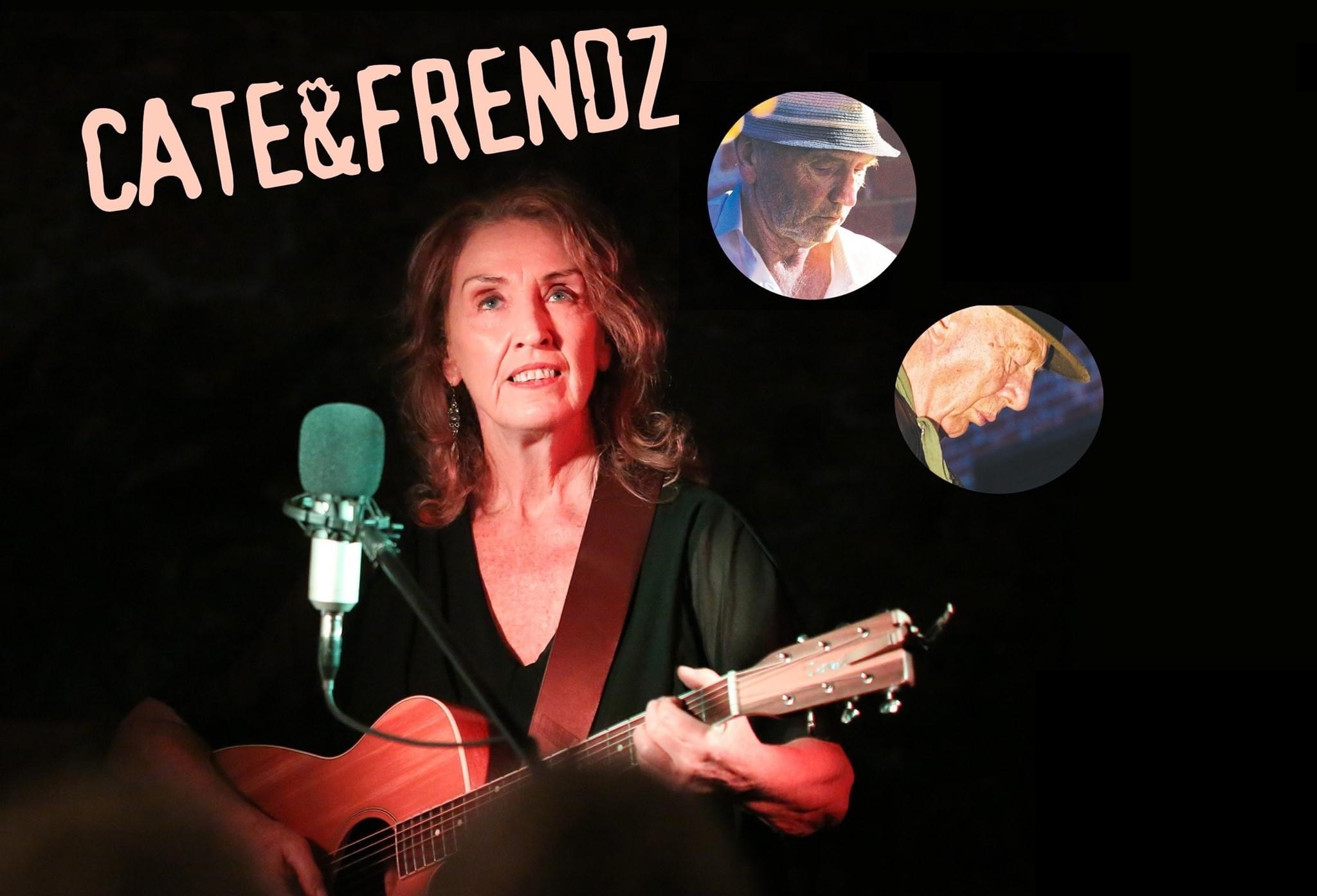 Cate Mercer returns to the Coolroom with Howard Malkin on lead guitar and Nic Lyon on bass.
Cate will be playing for us again in her 1st gig back since covid, and will be joined by well-known and respected musicians Howard Malkin on lead guitar and Nic Lyon on bass. The repertoire Cate has created will take you on a musical journey through the 70s and 80s as she shares her love for songs that have stood the test of time.
Blue Tango present the History of Pop in Twenty Songs
Friday 10 December at 7:30pm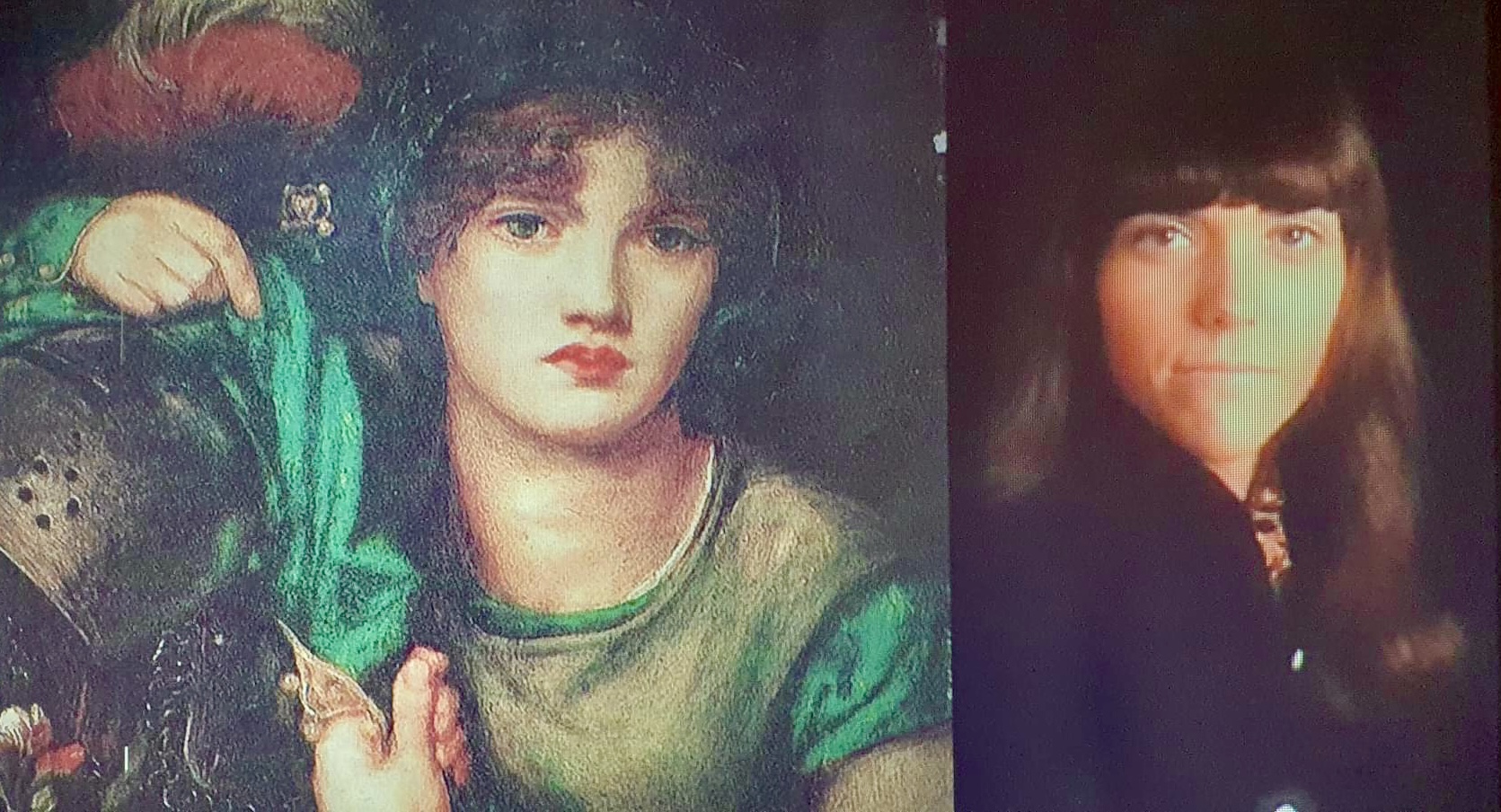 Lynne and Dave aka Blue Tango return to the Coolroom with a new show. The history of popular music in twenty wonderful songs.
Greensleeves was top of the pops for 400 years. Starting from there we trace the 'fascinating rhythm' of popular music illustrating major milestones with our unique arrangements of time-honoured songs. Folk, blues, ragtime, country, jazz, latin, rock…this concert has variety!
Creatively Embodying the Balance
Monday 6 December | 7pm | Presented by Castlemaine Free University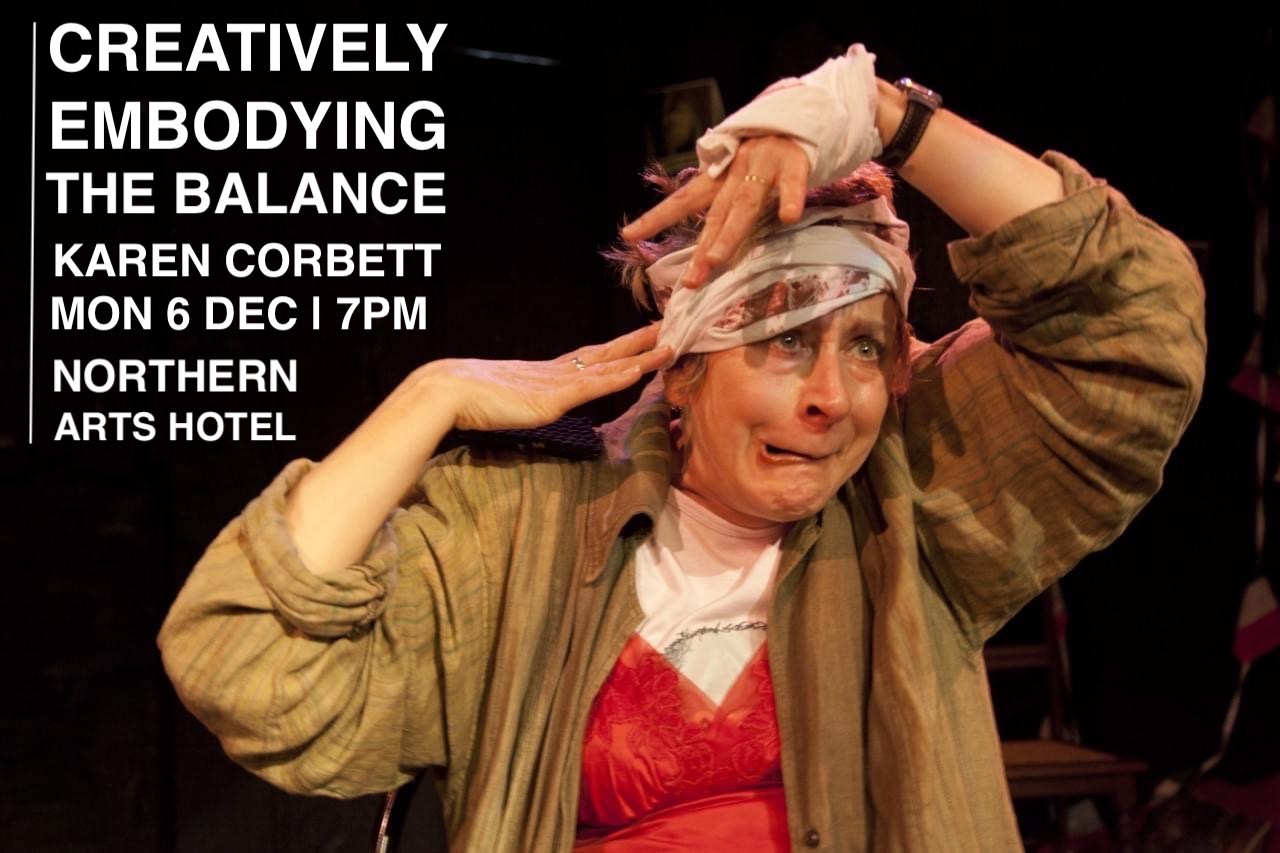 WHAT? — Entitlement and trauma are sabotaging the planet. This talk looks at the import of the body and arts in healing trauma. Many new psycho-sensory trauma therapies have developed through dance and theatre arts. So, what is the role of creativity in healing? And what impact could this have on our future? Karen Corbett sings and performs excerpts from her plays to enhance our understanding of the role of embodiment and creativity in healing.
WHO? — Karen Corbett is a highly awarded writer, performer and theatre director, winning the German Medal of Ulm for one-woman show Orphanage of the Animals — in this image performing a dog, 'World's fucked, you're an idiot if you reckon it's not' and the Murray Sutherland Prize for Outstanding Achievement and Contribution to Theatre for one-woman show To The Outside World, co-authoring the play on Sylvia Plath's life, The Girl Who Wanted to Be God, nominated for two Premiere's Awards. On a brief break as a trauma therapist, she is performing in unHOWsed, a theatre project she co-devised on older women's homelessness.
Castlemaine Free University
Castlemaine Free University (CFU) is a forum for discussing contemporary issues of special interest for those living in Mount Alexander Shire and Central Victoria more generally.  CFU are supported by Northern Arts Hotel, our regular venue located at 359 Barker Street, Castlemaine.
NOVEMBER 2021
THE CANDIDATE a story of electoral politics
Presented by CDoc and the Coolroom
Saturday 27 November | 2pm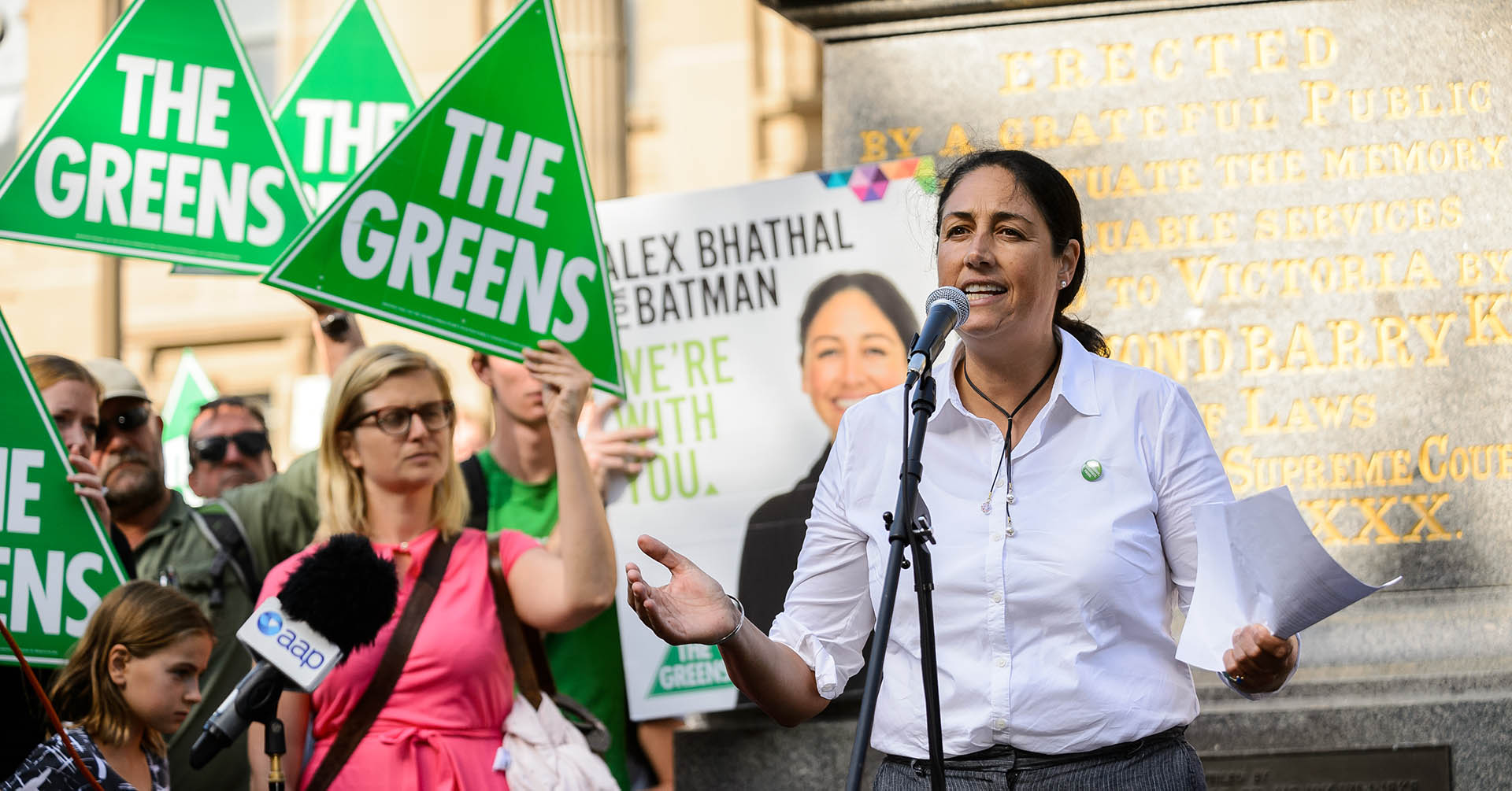 An up-close and personal story of electoral politics …where truth is stranger than fiction.
THE CANDIDATE is a feature-length observational documentary that follows Greens candidate Alex Bhathal over the final three weeks of her campaign to win a seat in the Australian federal parliament in 2018. In this, her sixth attempt in fifteen years, and with a 1% margin between her and victory, she and her team have good reason to believe that history is finally on their side. But this is no ordinary campaign…
Following the screening of the film be prepared for a no-holds-barred dialogue as we welcome the director, Helen Gaynor & editor Ian White for a discussion about the director and editor relationship on an observational feature documentary.
Watch a Flick with John Flaus | Sunday 21 November

Now nearly 100 years since its first release an important film but for its content, but also its influence on so many films since. Also fascinating that an extra 60 minutes has been added back into the film in 2010 so it is quite different from the version you may have seen in the past.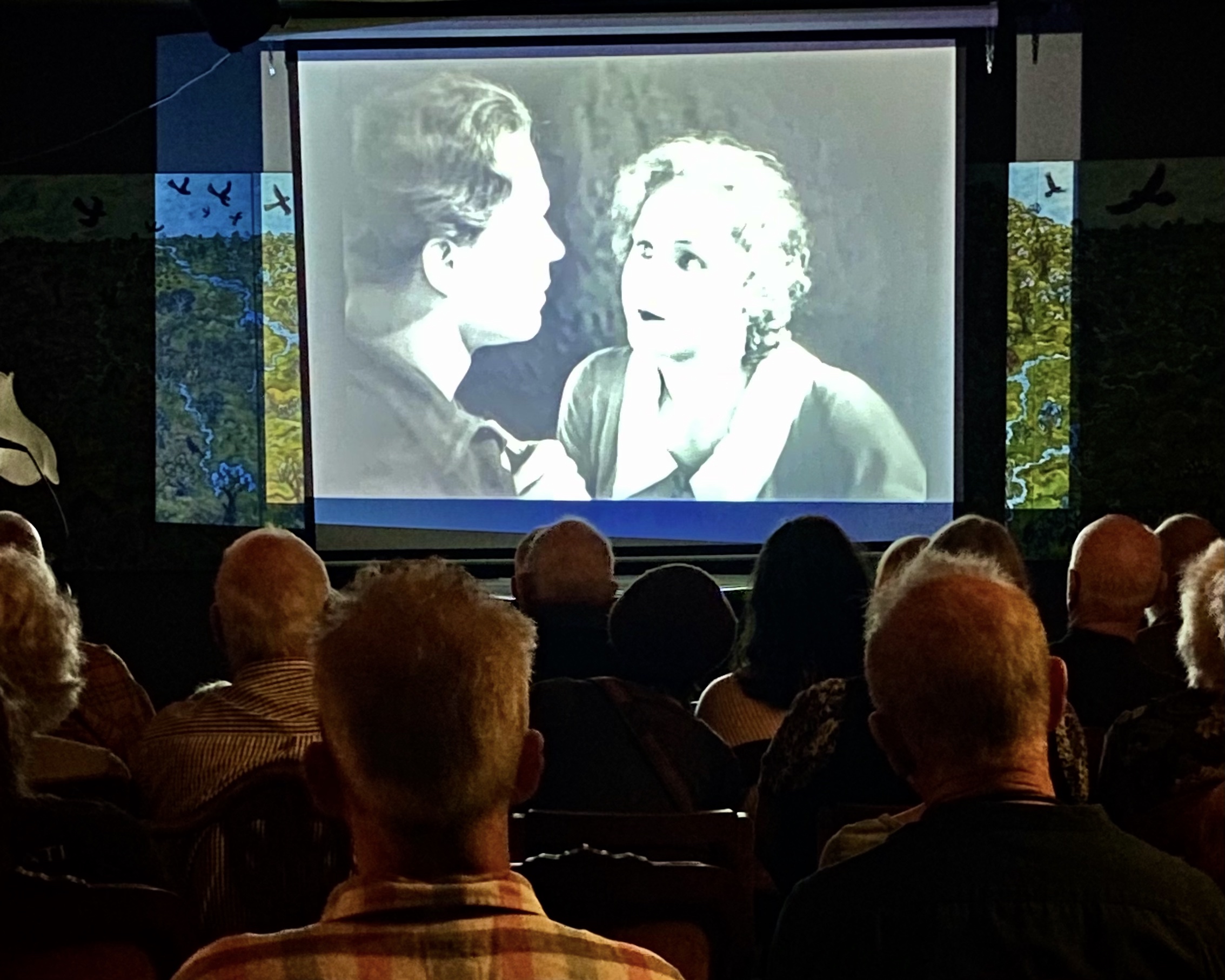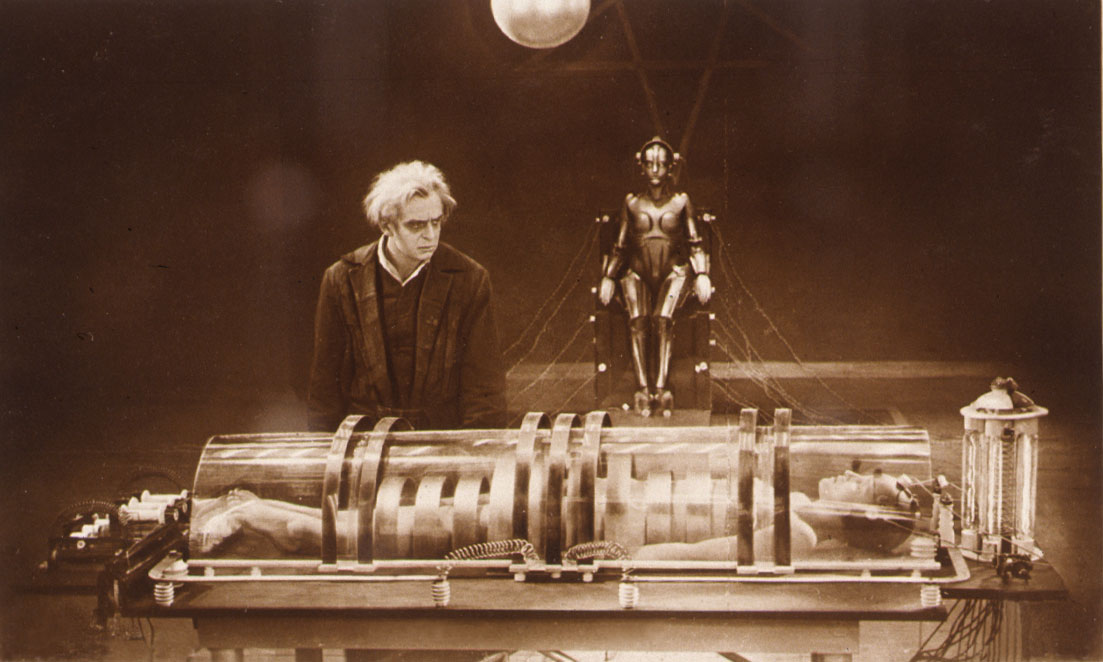 Awake from your Slumber |

Maggie Jackson NY Jazz Quartet

Saturday 20 November | 7.30pm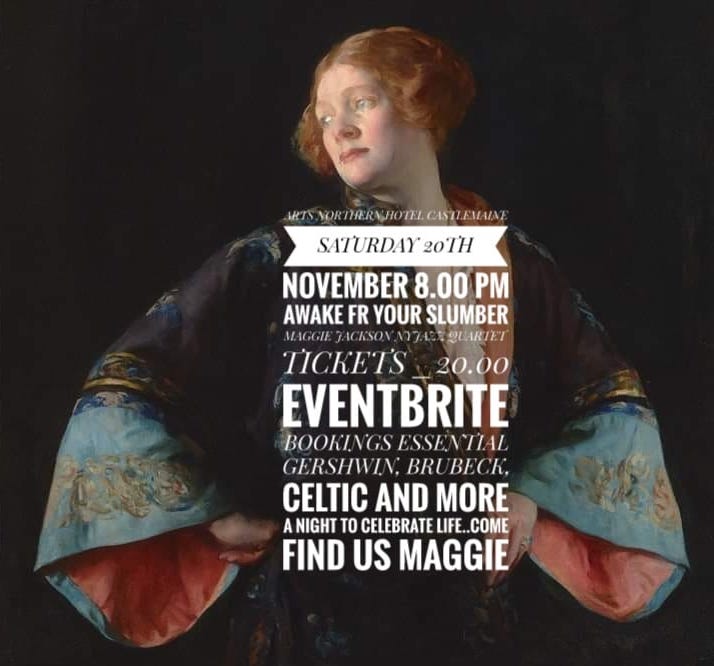 Maggie Jackson returns to the Coolroom with Awake from your Slumber.
A wonderful night of Gershwin, Brubeck, Celtic, and more…
RENE RAULIN | Duble Bass, Guitar
PETER GILBERT | Percussion
LEE BENNEWITH | Muted Trumpet
MAGGIE JACKSON | Piano, Vibes, Vocals
Windows of Longing: The Heffernan Project
Friday 19 November | 7.30pm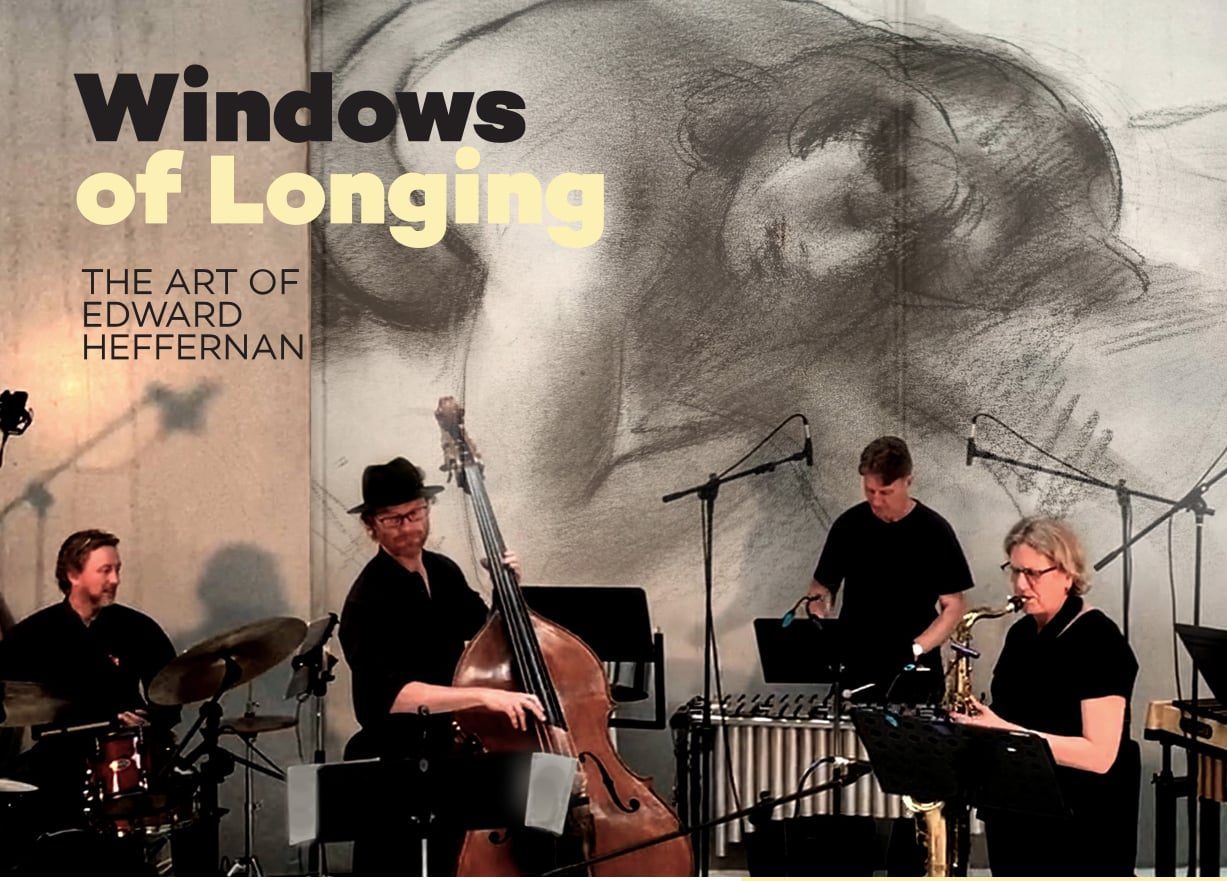 Central Victoria Wildlife Hospital Benefit Concert
Saturday 13 November | 7.30pm

JULY 2021
JOHN FLAUS POETRY BOOK LAUNCH
Saturday 3 July | 2pm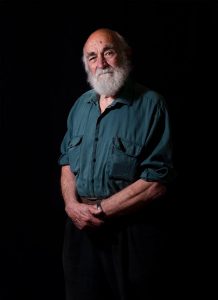 A new book by local resident and national treasure, John Flaus, is the latest offering by indie publisher Birdfish Books. Its title, Verba Sequentur, is a Latin phrase meaning "Know your stuff and the words will follow". And Flaus surely does, now in his ninth decade of life with a rich and varied career in film and on stage under his belt. This is his second book of verse, revealing an impressive mastery of form and a real depth of observation of his wide world of experience.
'Verba Sequentur' was launched by Dr. Tom McWilliam at the Northern Arts in Castlemaine on Saturday 3rd July.
KAVISHA MAZELLA and TRIO RITURNELLA
Friday 9 April 2021 | 7pm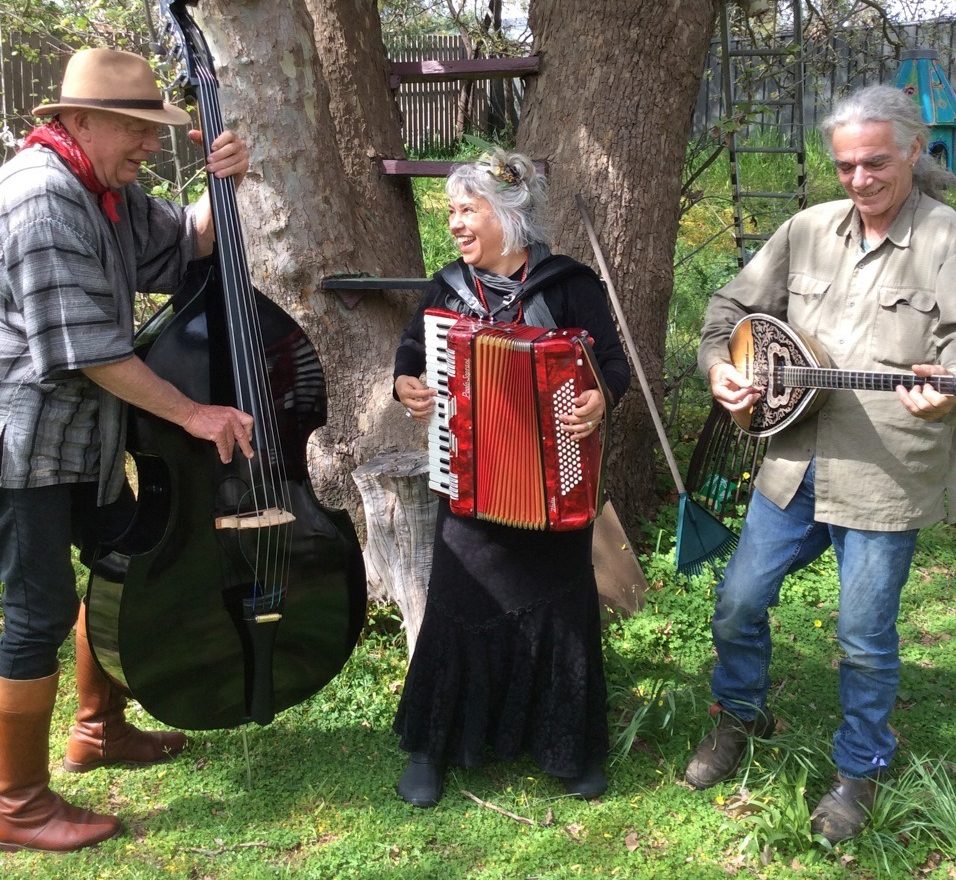 60 seats only
SONGS of Transformation
The endless blue sky of Southern Italy is marked by the swift and darting flight of the swallows returning from Africa.
Thus does the songbird Kavisha return to her roots and in her journey has rediscovered old gems from the 1400 to the 1900's.
She is also a poetic songwriter .Her contemporary songs together with these ancient songs of love, humour, laments, protest songs and death paint a strong portrait of the gutsy people who worked the land and show the rich tradition of authentic Italian Folk. Kavisha is artfully joined by veteran world musicians Nicolas Lyon on violin and double bass and Jack Norton on Bazouki and guitarra battente ,
The Aria award winning songbird Kavisha Mazzella will take you on an unforgettable transformational musical journey celebrating Life love and beauty.
ROSE TURTLE ERTLER and CARL PANNUZZO
Sunday 11 April 2021 | 2pm
Tickets $20.00 / $15.00 concession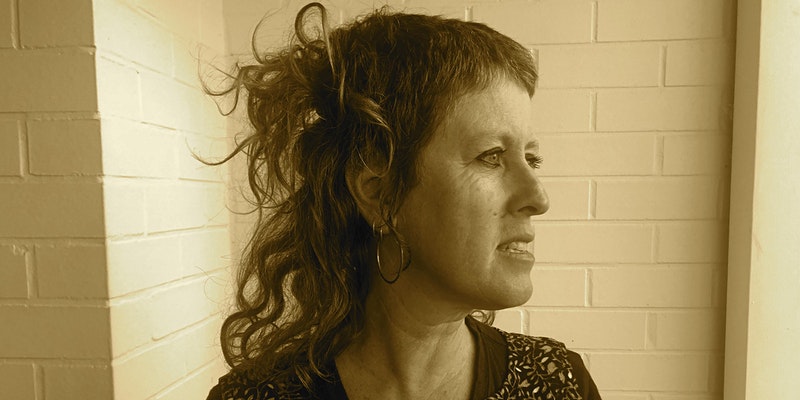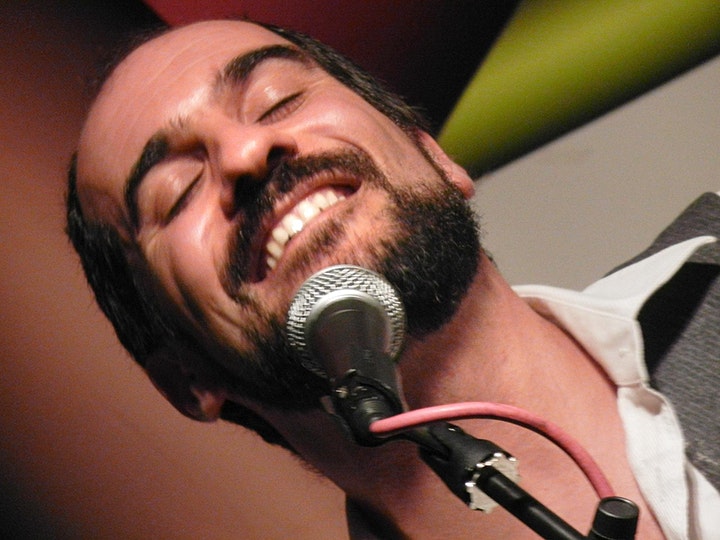 A delightful afternoon of meaningful music and song from Rose and Carl.
Rose Turtle Ertler is a musician, composer and community arts facilitator. She plays a range of instruments including ukulele, banjo, piano, electric guitar and is inspired by everything from string quartets to nude distorted noise artists. She has performed extensively over the last 30 years, often touring solo, other times in numerous collaborations.Rose is a member of the Black Orchid Stringband a group of people from the Australian West Papuan community who use music to share stories of their culture and struggle for independence.
After 31 years of gallivanting on the mainland, Rose relocated back to Tasmania a couple of years ago. Her most recent project is an all women/girls onslaught of 22 electric guitar/bass players called 'Mapatazi' who play only their own original material. The band's world premiere gigs were in March 2021 as part of Ten Days on the Island. Rose is currently planning a series of solo piano/vocal gigs in Tassie and on the mainland. www.roseturtleertler.com
Carl Pannuzzo, vocalist, multi-instrumentalist, autodidact, songwriter and educator, 30+ years in demand nationally and internationally, performing/recording with many artists and projects as varied as Bob Sedergreen, Opera Australia, Shane Howard, Mia Dyson, Stephen Magnusson, Punctum Live Arts, Sydney Children's Festival, Kavisha Mazzella, Cirque du Soleil, Tripod and Music Outback.
As a creator, interpreter and improviser, Carl is recognized as a sensitive, dynamic and fearless singer, a quickfire musical mind and affable and engaging stage presence. Carl enjoys being a messenger for the articulate truth of music and delivers it with a balance of respect and abandon.
Carl writes songs on the sharps of arrows. And when he sings them, they are delivered directly into the heart of people… (Naomi Edwards)
Art exhibition  JENNIFER BARNETT –
Happy Snaps: Moments captured in a painting
20-21, 26-28 March, and 2-4 April 2021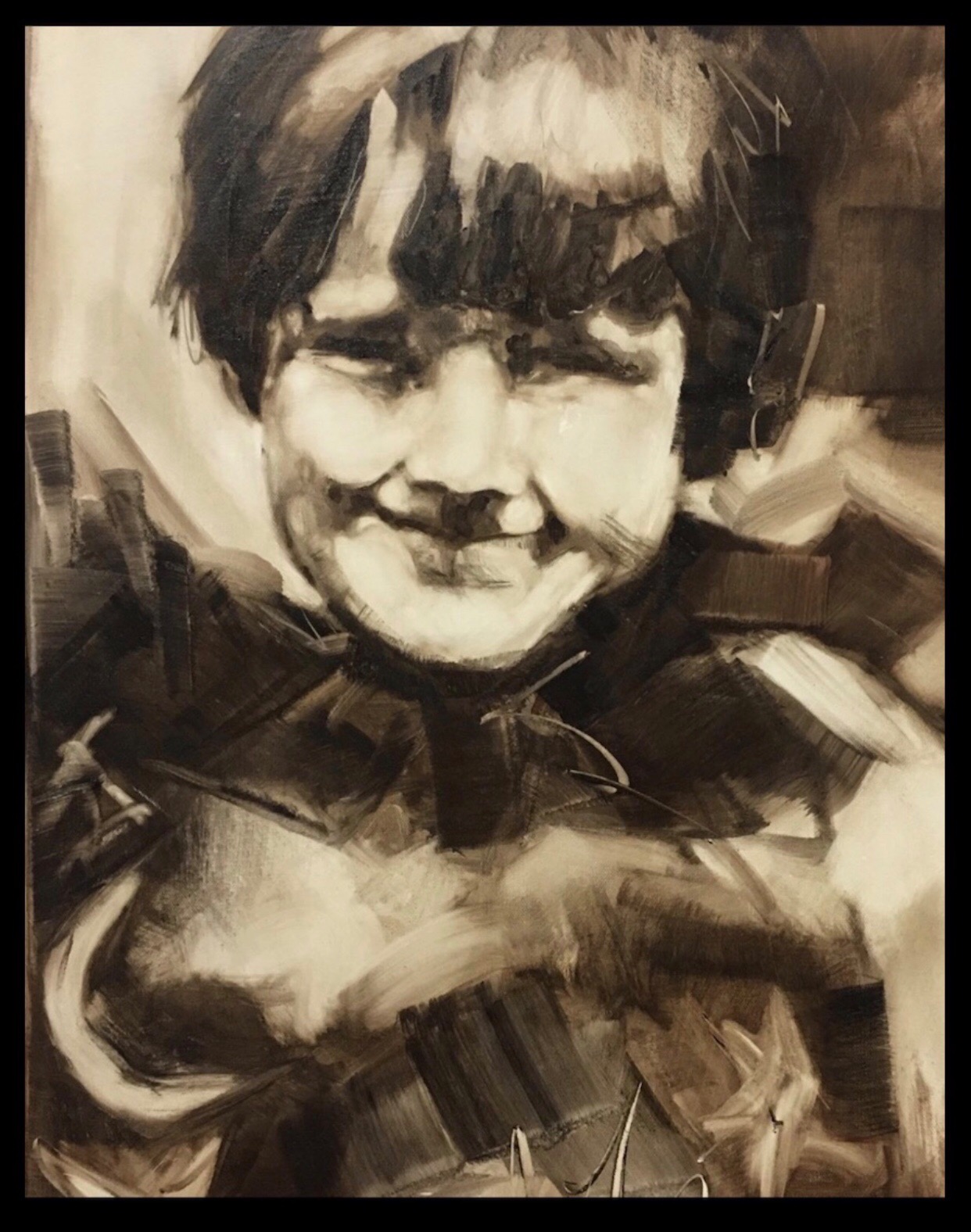 Before selfies we had happy snaps. Moments frozen in time.
Happy Snaps is a group of oil portraits inspired by vintage 20th century photographs. All complete strangers, and all completely happy.
Live music with DJANGO FRETTS
Saturday 13 March 2021 | 3.00pm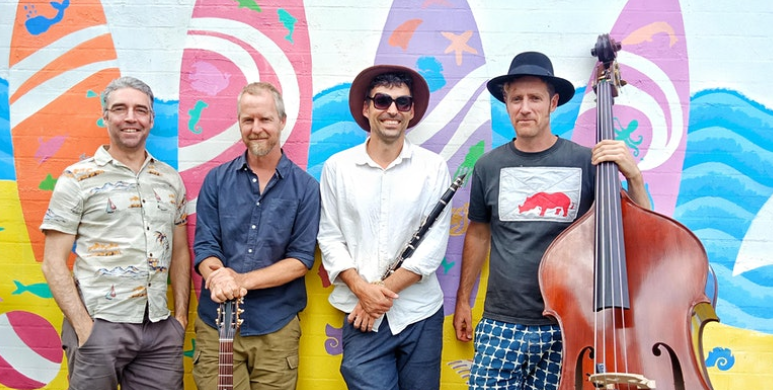 The Django Fretts are Castlemaine's very own gypsy jazz quartet. Formed in 2015, the Fretts have an extensive repertoire of tunes taken from theDjango Reinhardt songbook as well as a few American jazz favourites.They have played extensively around the goldfields region, honing their up-tempo sound at markets, gigs,and festivals. A set from the Django Fretts will evoke the mood of 30s Paris with authentic gypsy jazz melodies and acoustic improvisations.
International Women's Day Concert
7pm | Monday March 10 | 2021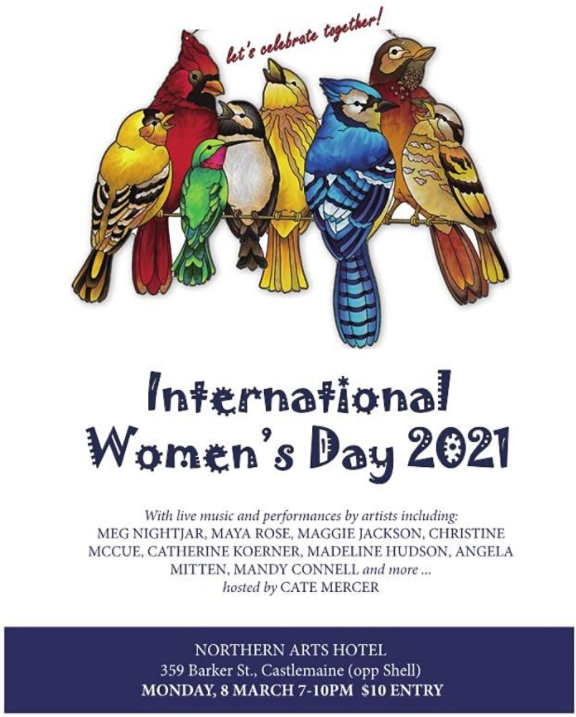 Mining Cole
Saturday 6 March 2021 | 2.45pm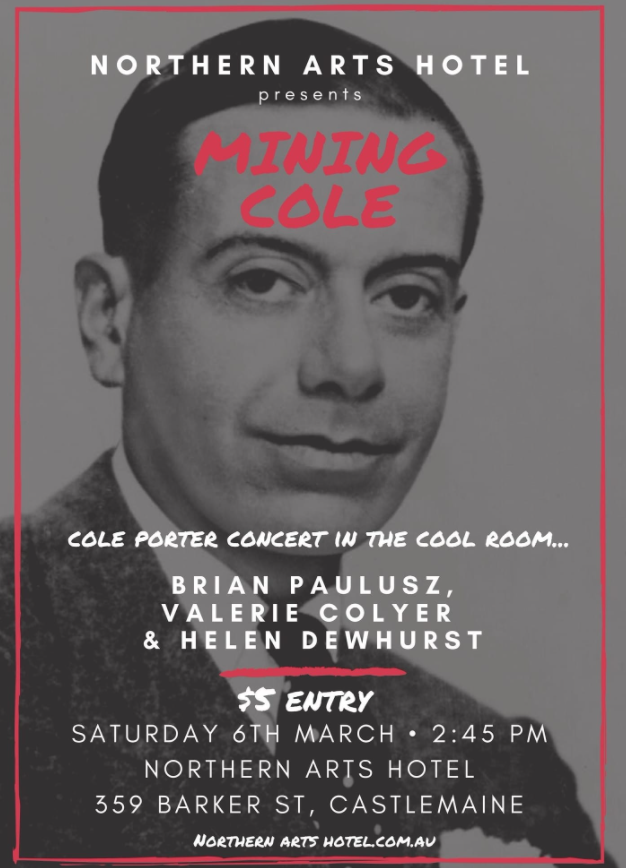 MAGGIE JACKSON TRIO
Saturday 27 February 2021 | 8.00pm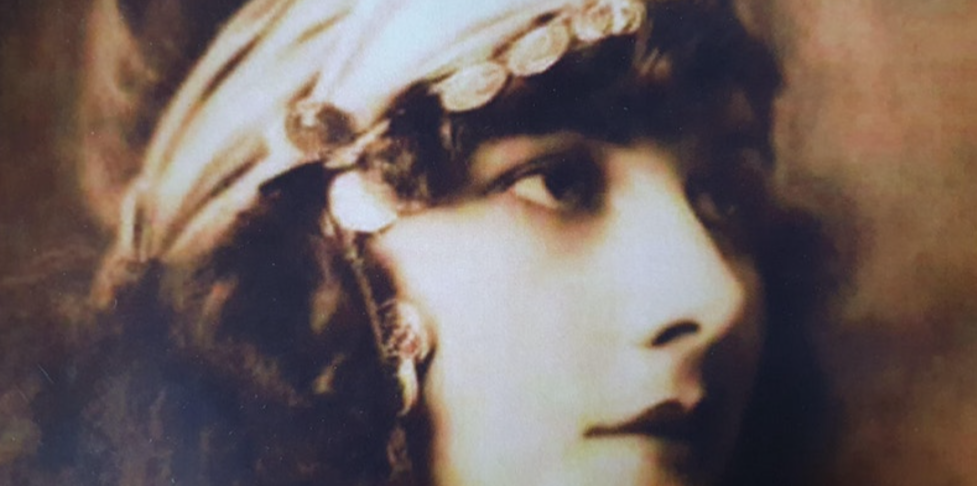 Maggie's desire in this performance is to showcase beautiful melodies from different rooms of music, Jazz, Classical, Celtic and weave them into a story that gathers the threads of improvisation, creating an intimate moment with the audience, a bliss of connection. It is what Maggie most loves about performance, that oneness, that sacred moment together. All tickets $15.